I've read more books this year than I have ever read before, and a lot of those books were either debuts or authors I had meant to get around to for a while. It's pretty exciting to have a million of the new authors you read become some of your favorite authors of all time. I didn't count authors of comics/graphic novels only because I'm going to talk about those later. If you haven't checked out any of these amazing women yet (which is ok, they were new to me too), get on it immediately please.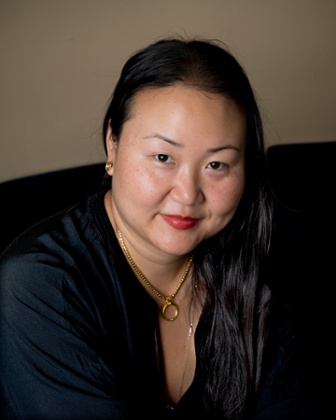 Hanya Yanagihara
I'm sure nobody needs me to tell them to read Hanya Yanagihara. You already know.
A Little Life
was everybody's most devastating book of the year/lifetime. I stupidly went out and read her only other book and I think I loved it even more than
A Little Life
and now I have nothing left of hers to read. I'll try to be patient, because she is a master of her craft.
Review: The People in the Trees
I'm not going to call Cheryl Strayed my mom, because I don't know if my real birth mother is going to read this. But Strayed has definitely mothered me in the past year whether she realizes it or not. Tiny Beautiful Things is a book I'm going to return to for the rest of my life, and I can't wait to start Wild.
Review: Tiny Beautiful Things
Helen Phillips
New queen of weirdness here, everybody make way!! Phillips' short debut
The Beautiful Bureaucrat
absolutely blew me away. It was pretty much every kind of weird I love. Any time I see Phillips' name attached to a short story in a lit magazine, I buy it. I just can't help myself.
Review: The Beautiful Bureaucrat
Evie Wyld
I still can't explain why I haven't talked about
All the Birds, Singing
on this blog, because it has and continues to influence me a lot. I never want to reread books (excluding Lord of the Rings), but I'm dying to get my hands on this again. It's creepy and beautifully written and Evie Wyld is just so good, you guys. Be sure to look out for her graphic memoir,
Everything is Teeth
.
Shaina's Review & Chatlog (feat. me): All the Birds, Singing
Sara Taylor
Despite her most used author photo being a selfie, Taylor's writing and debut novel are both wildly professional and impressive.
The Shore
gave women a voice in grit lit and I can't recommend it highly enough. The writing is stunning, the stories are intense, and I am so so interested in reading more from her.
Review: The Shore
Claire Fuller
Claire Fuller's debut novel is STUNNING. I don't even know what else to say. She also wrote a super helpful
article for Nanowrimo
, which helped me push through to finish my novel. So basically she is my other mom. Thanks, Claire.
Review: Our Endless Numbered Days
N.K. Jemisin
If you're wary about fantasy, read N.K. Jemisin. She will win you over entirely. If you're tired of white boys and elves, read N.K. Jemisin.
The Killing Moon
is flawless and fascinating. It's inspired by Egypt and her world building will not disappoint.
The Book Smugglers' Review: The Killing Moon
Alexandra Kleeman
I just finished Kleeman's debut novel like two days ago, but I know that this is love. Sometimes you just know, you know? Every page was delightful and disturbing. I absolutely love how she thinks and how she writes, so I will just sit here quietly in this room and wait for her collection of stories to come out.

Review of You Too Can Have a Body Like Mine to come!!
Ursula K. Le Guin
Le Guin is my sci-fi queen. Everything that she does is right. If a book has a blurb by her on it, I'm getting it. End of story. If you're looking for a powerful force in science fiction AND feminism, look no further.
Review & Chatlog: The Lathe of Heaven
Jenny Offill
I'm sort of convinced that Offill's brain is also my brain, and nobody yet has proven me wrong scientifically so... If you haven't read Dept. of Speculation, it will take you maybe two hours and then you will be in love. Everything that she writes is on point. This novel is both funny and heart breaking. What is there to lose??
Shannon's Review: Dept. of Speculation
Who are your new favorites from 2015? What qualities do you look for?