How is it a week into December already?
I sort of took care of some shit this week. I have one tiny ball of yarn left in the forever blanket I'm knitting (I've said that I started it to years ago for at least a year). All of my holiday shopping is taken care of, I just have to knit a few things. I met a book blogger (my second ever)!! Jenna Miller from J
Mill Wanders
is so hilarious and great, you guys. Oh, and I actually did some dishes WOW!!!
I've got 3 books down in Shaina's 12
Books of Christmas
already, so that doesn't feel half bad. I read the first volumes of the comics
Bitch Planet
and
Descender
, both of which I LOVED. Then I read
You Too Can Have a Body Like Mine
by Alexandra Kleeman and oh my god is it great. It's like a much weirder White Noise by Don DeLillo. I'm so glad I read it, it's both delightful and disturbing. Definitely looking forward to anything else Alexandra Kleeman writes. Slowly but surely my library pile is being whittled down.
THIS WEEK I READ:
Bitch Planet, Vol. 1 by Kelly Sue DeConnick
Descender, Vol. 1 by Jeff Lemire
You Too Can Have a Body Like Mine by Alexandra Kleeman
CURRENTLY READING:
The next library book that I have to finish by tomorrow is
Slade House by David Mitchell
. I'm like 19 pages in, so I can't say what I think of it quite yet, but I am intrigued.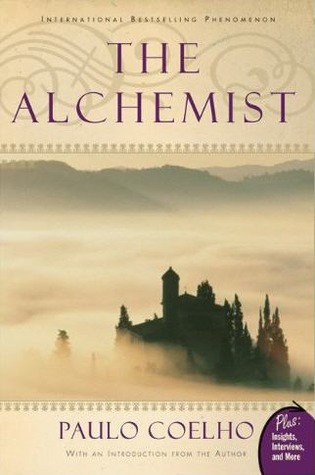 I was bullied into listening to
The Alchemist by Paulo Coelho
on audiobook, but I don't really mind because it's so short and it's not horrible. Doesn't hurt that Jeremy Irons is narrating. I like some of what it's saying, I'm a little "oh boy" at the rest of what it's saying, and overall as a book it might be a bit too life lesson-y for me. But, again, I actually am enjoying listening to it.
What are you reading this week?