It's Monday, What Are You Reading is hosted by Sheila at Book Journey!
It was a preeeetty good week. I'm kind of caught up in homework, 32 days before graduation. I met internet friend I made through National Novel Writing Month and we had wonderful bookstore times. I've been going out with other friends. Work is fun. Living the ~dream~. OH and I didn't get to go to AWP in Minneapolis, but my mom went. And she got me both Roxane Gay AND Karen Russell's autographs!!
I made my mom tell Karen Russell that
Swamplandia!
made me fall in love with books again, which she was very touched by. But then she told her something that I said IN CONFIDENCE. My mom let her know that she was, I quote, "the word goddess of my life." Russell said she had never gotten that one before and that she should probably update her CV.
This week I read:
The Heart is a Lonely Hunter by Carson McCullers - I really liked this one at first. And throughout most of it. I thought it was really leading up to something amazing, but I was kind of disappointed by the end of it.
A Little Life by Hanya Yanagihara - Oh. My. God. I'm still grieving this book. I was actually weeping as I finished it at 2:30 am. Somebody send help.
Currently Reading:
I figured a nice, 200-page nonfiction book might be a good book to follow
A Little Life
. Mostly because I don't really have any raucously funny books on hand.
Hammer Head: The Making of a Carpenter
by Nina MacLaughlin is a recent release about a journalist who finds a Craigslist ad to learn how to be a carpenter. She drops her old job and starts learning how to work with her hands.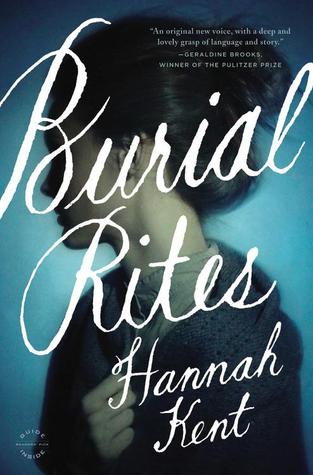 The next and last three-person book club choice is
Burial Rites
by Hannah Kent, which I got to pick. Hopefully I don't let anybody down with my story of a woman sentenced to death in 1829 in Iceland. But, like, it sounds sooooo good, how could it?


What are you reading this week?