The Broke and the Bookish
runs this business.
It's that time of week again. That's right, it's Tuesday, where I make a really last minute list. My list started out as 25 books, but I did manage to whittle it down to 10. As always, I'm much better at thinking about reading than actually reading everything I want to read, so this list was easy as hell. Here is a collection of things I'm most disappointed about!! And, you know what? I'm going to turn it into 12, because it actually physically pains me to leave two of these out. ~~YOLO~~ (sorry)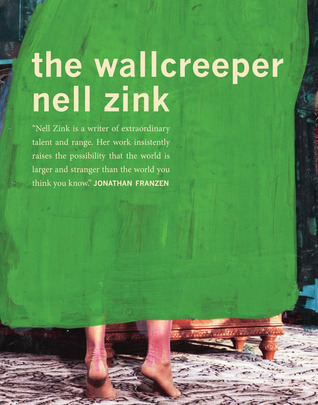 The Wallcreeper by Nell Zink
- Sounds like some weirdness, and it sounds pretty funny/smart, too.
Dept. of Speculation by Jenny Offill
- I've heard it's amazing. It's about a lady, the language is apparently beautiful, and the format is weird, so sign me up.
Sleep Donation by Karen Russell
- I bought this e-novella like immediately when it came out, because Karen Russell is perfect (if you haven't read Swamplandia!, do it). I just didn't read it immediately. What else is new?
Lagoon by Nnedi Okorafor
- Look at the cover. Ok, bye. But seriously, I've been very interested in watching what Nnedi Okorafor's been doing in sci-fi, but I haven't actually read anything of hers yet. Aliens, the ocean, Africa. Ok!
Land of Love and Drowning by Tiphanie Yanique
- Magical realism in the Virgin Islands. I've only heard that this is incredible.
After All the People Lights Have Gone Off
by Stephen Graham Jones - A collection of what I've heard are absolutely terrifying short stories. Yes, please!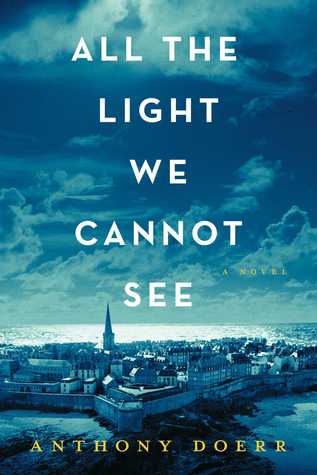 All the Light We Cannot See by Anthony Doerr
- Yeah, you've probably already read it.
Fat Man and Little Boy by Mike Meginnis
- This sounded like an absolutely fascinating and powerful novel where the atomic bombs that were dropped on Japan are personified and speak throughout.
Fourth of July Creek by Smith Henderson
- Don't remember what it's about, but I know I should've read it and that I'd probably love it a lot.
Three Hundred Million by Blake Butler
- About a serial killer who wants to kill 300,000,000 people, I think. Commentary on America, probably. Might be troubling in a feminist sense, but I won't know until I try it!
Alice + Freda Forever: A Murder in Memphis by Alexis Coe
- True crime book about a romance between two young women in 1892. "
Nineteen-year-old Alice Mitchell had planned to pass as a man in order to marry her seventeen-year-old fiancée Freda Ward" then she ends up killing Freda. Sounds like a fascinating look at how LGBTQ relationships were treated 100+ years ago.
The Ploughmen by Kim Zupan - Gritty. Montana. "Haunted souls." "Rugged country." A weird friendship between a young deputy and a jailed murderer. I want it.
What 2014 books did you mean to read last year?