Goodbye, OctNOber. Hello, DearGodPleaseNOvember.
I love the fall and the impending winter!! What's worse than that? How publishing is about to grind to a halt for a month. Here are pretty much the only books coming out in November. Ok, there are some other books coming out, but these are the interesting ones. Featuring: some good Christmas presents (aka things that aren't actually "new" but are being published this month in special editions).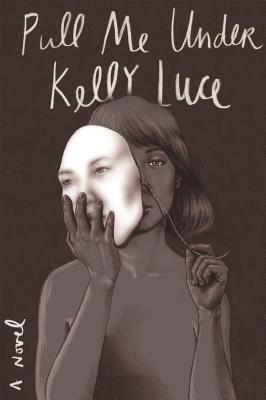 Pull Me Under by Kelly Luce
(November 1)
ADD TO GOODREADS
Kelly Luce's Pull Me Under tells the story of Rio Silvestri, who, when she was twelve years old, fatally stabbed a school bully. Rio, born Chizuru Akitani, is the Japanese American daughter of the revered violinist Hiro Akitani--a Living National Treasure in Japan and a man Rio hasn't spoken to since she left her home country for the United States (and a new identity) after her violent crime. Her father's death, along with a mysterious package that arrives on her doorstep in Boulder, Colorado, spurs her to return to Japan for the first time in twenty years. There she is forced to confront her past in ways she never imagined, pushing herself, her relationships with her husband and daughter, and her own sense of who she is to the brink. - I'm 10 pages into this, but I already know it's great. Just trust me.
Invisible Planets by Ken Liu
(November 1)
ADD TO GOODREADS
Award-winning translator and author Ken Liu presents a collection of short speculative fiction from China. Some stories have won awards; some have been included in various 'Year's Best' anthologies; some have been well reviewed by critics and readers; and some are simply Ken's personal favorites. Many of the authors collected here (with the obvious exception of Liu Cixin) belong to the younger generation of 'rising stars'. In addition, three essays at the end of the book explore Chinese science fiction.
Fish in Exile by Vi Khi Nao
(November 1)
ADD TO GOODREADS
How do you bear the death of a child? With fishtanks and jellyfish burials, Persephone's pomegranate seeds, and affairs with the neighbors. Fish in Exile spins unimaginable loss through classical and magical tumblers, distorting our view so that we can see the contours of a parent's grief all the more clearly.
Virgin and Other Stories by April Ayers Lawson
(November 1)
ADD TO GOODREADS
Set in the American South, at the crossroads of a world that is both secular and devoutly Christian, April Ayers Lawson's stories mine the inner lives of young women and men navigating sexual, emotional, and spiritual awakenings. In the title story, Jake grapples with the growing chasm between him and his wife, Sheila, who was a virgin when they wed. In "Three Friends in a Hammock" the tension and attraction is palpable between three sexy, insecure young women as they tug and toe the rope of their shared sack. "The Way You Must Play Always" invites us into the mind of Gretchen, young-looking even for thirteen, as she attends her weekly piano lesson, anxiously anticipating her illicit meeting with Wesley, her instructor's adult brother who is recovering from a brain tumor. - I avoided this at first bc sex makes me blush, but after hearing about it on the All The Books podcast, I need to read it.
The Weaver by Emmi Itäranta
(November 1)
ADD TO GOODREADS
Eliana is a model citizen of the island, a weaver in the prestigious House of Webs. She also harbors a dangerous secret—she can dream, an ability forbidden by the island's elusive council of elders. No one talks about the dreamers, the undesirables ostracized from society.

But the web of protection Eliana has woven around herself begins to unravel when a young girl is found lying unconscious in a pool of blood on the stones outside the house. Robbed of speech by her attackers, the only clue to her identity is one word tattooed in invisible ink across her palm: Eliana. Why does this mysterious girl bear her name? What links her to the weaver—and how can she hold Eliana's fate in her hand? As Eliana finds herself growing closer to this injured girl she is bound to in ways she doesn't understand, the enchanting lies of the island begin to crumble, revealing a deep and ancient corruption.
The Voynich Manuscript by Who Knows???
(November 1)
ADD TO GOODREADS
Many call the fifteenth-century codex, commonly known as the "Voynich Manuscript," the world's most mysterious book. Written in an unknown script by an unknown author, the manuscript has no clearer purpose now than when it was rediscovered in 1912 by rare books dealer Wilfrid Voynich. The manuscript appears and disappears throughout history, from the library of the Holy Roman Emperor Rudolf II to a secret sale of books in 1903 by the Society of Jesus in Rome. The book's language has eluded decipherment, and its elaborate illustrations remain as baffling as they are beautiful. For the first time, this facsimile, complete with elaborate folding sections, allows readers to explore this enigma in all its stunning detail, from its one-of-a-kind "Voynichese" text to its illustrations of otherworldly plants, unfamiliar constellations, and naked women swimming though fantastical tubes and green baths. - This one goes out to all the weirdest fucking weirdos (me). But, come on, this is the first COMPLETE authorized version from Yale University!! And the back has some essays about it. Too cool.
The Lay of Aotrou and Itroun by J.R.R. Tolkien
(November 3)
ADD TO GOODREADS
Unavailable for more than 70 years, this early but important work is published for the first time with Tolkien's 'Corrigan' poems and other supporting material, including a prefatory note by Christopher Tolkien.

Set 'In Britain's land beyond the seas' during the Age of Chivalry, The Lay of Aotrou and Itroun tells of a childless Breton Lord and Lady (the 'Aotrou' and 'Itroun' of the title) and the tragedy that befalls them when Aotrou seeks to remedy their situation with the aid of a magic potion obtained from a corrigan, or malevolent fairy. When the potion succeeds and Itroun bears twins, the corrigan returns seeking her fee, and Aotrou is forced to choose between betraying his marriage and losing his life. - A perfect gift for your nerdiest friend.
Orphans of the Carnival by Carol Birch
(November 8)
ADD TO GOODREADS
Julia Pastrana is the singing and dancing marvel from Mexico, heralded on tours across nineteenth-century Europe as much for her talent as for her rather unusual appearance. Yet few can see past the thick hair that covers her: she is both the fascinating toast of a Governor's ball and the shunned, revolting, unnatural beast, to be hidden from children and pregnant women.

But what is her wonderful and terrible link to Rose, collector of lost treasures in an attic room in modern-day south London? In this haunting tale of identity, love and independence, these two lives will connect in unforgettable ways. - Helloooo Geek Love vibes.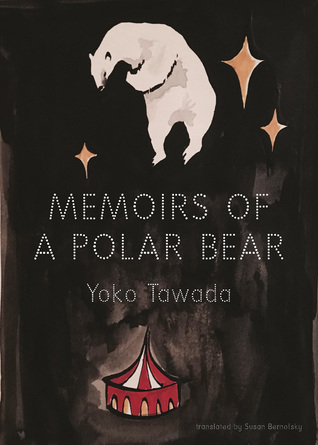 Memoirs of a Polar Bear by Yoko Tawada
(November 8)
ADD TO GOODREADS
Three generations (grandmother, mother, son) of polar bears are famous as both circus performers and writers in East Germany: they are polar bears who move in human society, stars of the ring and of the literary world. In chapter one, the grandmother matriarch in the Soviet Union accidentally writes a bestselling autobiography. In chapter two, Tosca, her daughter (born in Canada, where her mother had emigrated) moves to the DDR and takes a job in the circus. Her son―the last of their line―is Knut, born in chapter three in a Leipzig zoo but raised by a human keeper in relatively happy circumstances in the Berlin zoo, until his keeper, Matthias, is taken away...

Happy or sad, each bear writes a story, enjoying both celebrity and "the intimacy of being alone with my pen."
Beyond Earth by Charles Wohlforth & Amanda Hendrix
(November 15)
ADD TO GOODREADS
We are at the cusp of a golden age in space science, as increasingly more entrepreneurs Elon Musk, Richard Branson, Jeff Bezos are seduced by the commercial potential of human access to space. But Beyond Earth does not offer another wide-eyed technology fantasy: instead, it is grounded not only in the human capacity for invention and the appeal of adventure, but also in the bureaucratic, political, and scientific realities that present obstacles to space travel realities that have hampered NASA's efforts ever since the Challenger fiasco. In Beyond Earth, the authors offer groundbreaking research and argue persuasively that not Mars, but Titan a moon of Saturn with a nitrogen atmosphere, a weather cycle, and an inexhaustible supply of cheap energy; where we will be able to fly like birds in the minimal gravitational field offers the most realistic, and thrilling, prospect of life without support from Earth. - I LOVE SPACE!
Born a Crime by Trevor Noah
(November 15)
ADD TO GOODREADS
Trevor Noah's unlikely path from apartheid South Africa to the desk of The Daily Show began with a criminal act: his birth. Trevor was born to a white Swiss father and a black Xhosa mother at a time when such a union was punishable by five years in prison. Living proof of his parents' indiscretion, Trevor was kept mostly indoors for the earliest years of his life, bound by the extreme and often absurd measures his mother took to hide him from a government that could, at any moment, steal him away. Finally liberated by the end of South Africa's tyrannical white rule, Trevor and his mother set forth on a grand adventure, living openly and freely and embracing the opportunities won by a centuries-long struggle.
What book are you looking forward to this November?