Happy Halloween, everybody!
I've had a very spooky week of "being too sick to do anything" and "stepping on nails." I did no Halloween things this October, oops. I got some reading done during my sickness, but only through forcing myself because Hex was 10 days overdue and I was determined to finish it. Am I glad I did? Not particularly.
This is one of the imperfect iterations. It looks even better now!!
Also I've been working on designing a knitted object for the first time. I decided to make a pair of socks despite having only made two pairs of socks in my life. I just love a challenge I guess. It's been a very humbling experience. I've had to undo it entirely three times. There are just so many different things to factor in and so much math to do. Good knitting takes supreme hesitancy, for real.
In other news, Nanowrimo starts tomorrow!
I've participated in
National Novel Writing Month
5 years now and won each time. I almost wasn't going to participate for a sixth year, but I can't help myself. I'm going to be working on the novel I started last year, which will admittedly mostly be rewriting it from scratch. I haven't done any creative writing in probably a year actually, so I'm pretty excited/horrified. Anybody else participating??
My username is ulianne
if you want to add me as a writing buddy. I love word wars.
In case you missed it, I did a post last week that I loved and I want more people to read. It's 8 interesting new & upcoming books from Minnesota presses.
I PROMISE you will want to read one, if not all, of them! Check out the list
here
.
THIS WEEK(S) I READ:
Zero K by Don DeLillo (during the 24 hour readathon)
Saga Vol. 6 by Brian K. Vaughan (24 hour readathon)
The Red Car by Marcy Dermansky (24 hour readathon)
Hex by Thomas Olde Heuvelt
CURRENTLY READING:
I'm at the beginning of
Stony River by Tricia Dower
, a novel set in the 50's, and it's VERY unsettling. I am not 100% clear what is going on with these strange characters, but I kind of like it.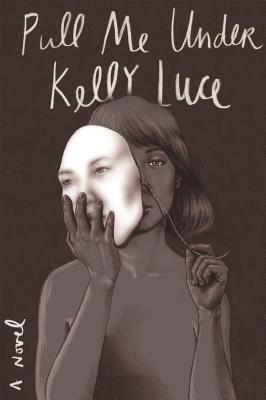 Kelly Luce!! Her first novel,
Pull Me Under
, is coming out tomorrow. I meant to read it this week, but being sick kind of destroyed my schedule for reading and for work. So I'm starting it tonight and I CANNOT WAIT. I'm still not over how good the cover is.
What are you reading this week?