Looking back at my reading in the past 365 days or so, I see a lot of changes. I had some mild biases that I ended up completely dropping. I thought I knew somethings about myself that were actually sort of wrong. But, you know, some things are still totally right, but this isn't a ten horrible books that were out of my comfort zone post. So I'll stop that train of thought there. Here are ten books that were surprising to me! Some of them completely changed the course of my reading ~FOREVER~.
The Hunt for Vulcan by Thomas Levenson
I'm really, really impressively bad at reading nonfiction. Memoirs and essays I can do.. But with any other kind of nonfiction, my reading gets noticeably slower and it gets so frustrating for me. I pretty much give up. But I'm really glad I didn't give up on The Hunt for Vulcan. It helped that it was small and short. But anyway, this is about how scientists back in the day found some wobble in the orbits of the planets that they couldn't explain. When they put a hypothetical planet into their equations, the wobble made total sense! So the idea that there was an additional, elusive planet named Vulcan between Mercury and the Sun was born. The only problem? Nobody ever saw it. Because it didn't exist. But the idea persisted until Einstein came along with relativity.

This book is a fascinating look at a strange curiosity in astronomical history. And it totally reminded me that I really like learning things. Who knew?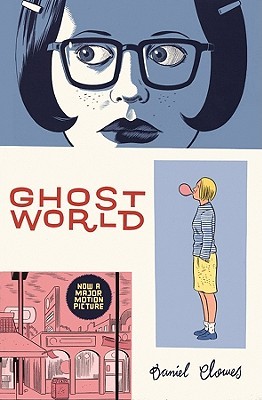 Ghost World by Daniel Clowes
MY REVIEW
Pre-2015 (my unofficial year of the comic), I wasn't necessarily against comics or graphic novels. I had liked Watchmen and some Batman comics. But I sort of felt like "I don't get it." Then I read Ghost World. And then I read every other graphic novel I could get my hands on. And I really really got it.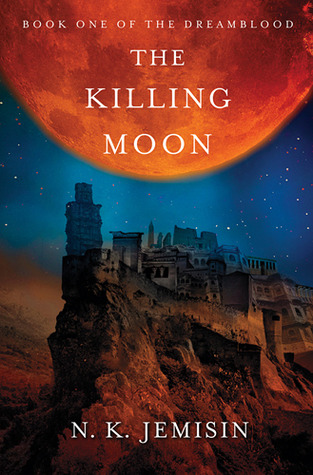 The Killing Moon by N.K. Jemisin
I talk about this book all the time. But that's only because IT'S PERFECT. Fantasy is another genre I thought I "didn't get" despite having some real intense feelings about Lord of the Rings. What I mean by "I don't get it" really is "I haven't read it" I guess. Anybody who is curious about fantasy, might not think it's the genre for them, and might not want to start with some boring white boys and elves shit, HAS to check out N.K. Jemisin's Dreamblood series. It takes a tiny bit to get into, because there is a whole world to get accustomed to. But once you're in (it really doesn't tak that long), you are not going to want to leave.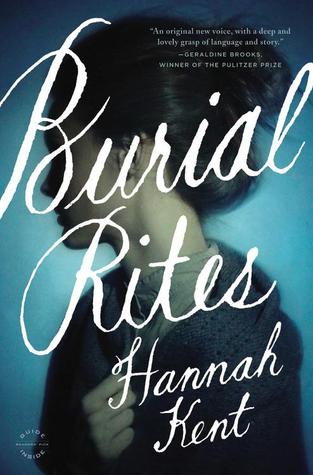 Burial Rites
by Hannah Kent
Historical fiction! I don't get it! Sound familiar? Ok to be fair there is definitely some historical fiction I don't like. Burial Rites, however, is amazing and beautiful and totally had me. It's about the last woman put to death in Iceland in 1829 after being accused of murder, and the family that is forced to house her until her execution. Kent's writing is so fantastic. You will feel fucking cold when you read her descriptions of Iceland. And there will be tears. Also there's an Icelandic pronunciation guide which gave me the biggest linguistics boner.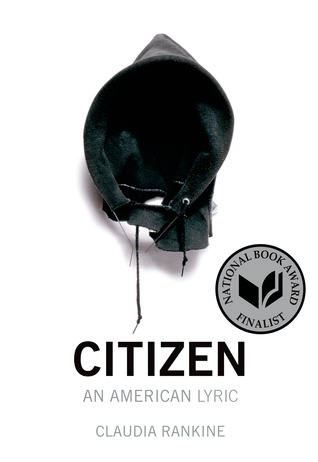 Citizen: An American Lyric by Claudia Rankine
Poetry is absolutely horrifying to me. I need to be in a class of people with a professor there to explain it to me. It is just so intimidating that I mostly don't want to try. When I heard about Citizen, I knew it was too important for me to miss out on despite my fear. It was so beautiful and so powerful. There are definitely parts I didn't understand at all, but I also angry cried several times so I was able to pick up on most of what was going on. This is a book that warrants rereading.
Iréne by Pierre Lemaitre
Crime fiction hasn't ever particularly interested me, just because it has the stigma of being really formulaic. And, I mean, a lot of it is formulaic. Plus I've never really been into crime shows or anything. And even if I wanted to get into crime fiction, I would have no idea where to be. So I just made an impulse decision after reading Malcolm Avenue Review's post about Iréne and grabbed it on audiobook. I've got to say, it was pretty compelling. I could be into this every once in a while, as long as it's spaced out by things that are very different.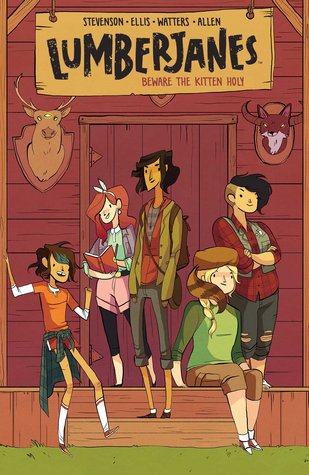 Lumberjanes by Noelle Stevenson
I pretty much stay away from young adult and middle grade books, just because that's my preference after much trying, do not be mad at me. But after hearing so much raving about new funny, feminist comic Lumberjanes, I went for it. And it was AMAZING. It's entertaining on so many levels. Nimona was also a great read. Noelle Stevenson is perfect and hilarious.
The Shore
by Sara Taylor
MY REVIEW
This didn't actually seem out of my comfort zone at first. When it was talked about, how dark and beautifully written it is was mentioned. And obviously that's pretty much all I'm looking for. But, looking back, this was a multigenerational family/neighborhood saga. This is completely different from so many book bloggers, but when I hear multigenerational family saga, I fucking run the other direction. Nooooo thank you. The Shore was so well done, though.
The Animals
by Christian Kiefer
MY REVIEW
The Animals was described as a gritty literary thriller. And at the time I didn't even really understand what that would mean. Reading it was a great decision, because it was beaaaauuuutiful and raw and intense and oh man. So many feelings and there was definitely some adrenaline going on. Now I know.
Wuthering Heights by Emily Bronte
It totally isn't fair for me to add this one, because I haven't actually finished it yet. But reading classics is very very out of my comfort zone. Especially classics about English people sitting around in manors feeling stuff and getting sick or whatever. But this book is SO GOOD.
What book have you read in the past year that surprised you? Have any changed how you view a genre?