Oh no, the book hopping has commenced again.
This week I felt intense and opposing forces; one part of me wanting to focus and finish up books I've started, the other part wanting to mood read HARD. So I'm like 40 pages into a whole lot of books, which is not exactly where I wanted to be. But that's fine.
I haven't done much this week, because I've been working really weird hours that also happen to be pretty nonstop. I did manage to go hiking two days ago, which was so good. But I'm amazed I found the time. Finishing the dainty book of short stories,
Spectacle
, was even difficult for me to do in a timely fashion. The stories were interesting and I really liked Steinberg's writing style at first, but both the writing and the topics got tiresome after a while. So overall, it was an ok collection.
Don't forget!!
TOMORROW I'm posting the official announcement of my March event. Any guesses as to what it could be?
THIS WEEK I READ:
Spectacle by Susan Steinberg
CURRENTLY READING:
I had been dipping very lightly into I Remember You by Yrsa Sigurdardottir in December, but I'm fully into it now and it is SOOOO SPOOKY. Like I want to be reading it right now, but it's nighttime and I don't know if I can deal with the levels of discomfort I'd experience. I'm really feeling this Icelandic, wintry ghost story.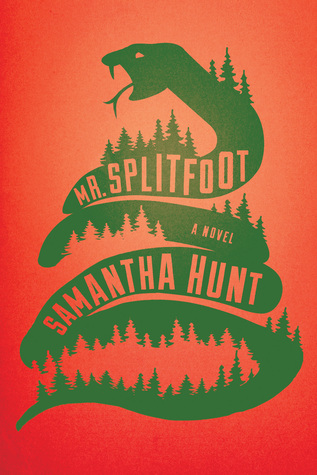 Last night, Shaina of
Shaina Reads
and I started our buddy read of
Mr. Splitfoot by Samantha Hunt
. We're 40 pages in at this point and it's already all sorts of weird and cult-y and excited. It was hard to put the book down at the point we agreed to stop, but I'm a good friend so I did. It didn't hurt that this facilitated some book hopping before bed.
What are you reading this week?