The Broke and the Bookish
runs this business.
This is SO TOUGH. I feel like my reading year (which has been 47 books) has been so good so far. Whittling this down to ten books that were "the best" was intense. Some five star books got edged out by four stars, just because they've stayed with me more despite having some problems. Such is life. If you haven't read one of these yet, please do. Trust me. Then tweet me all of your feelings as you're reading them.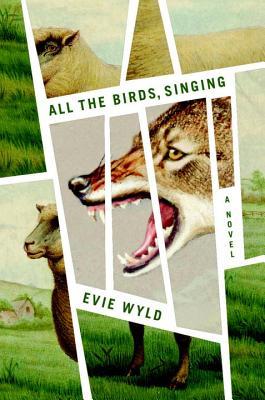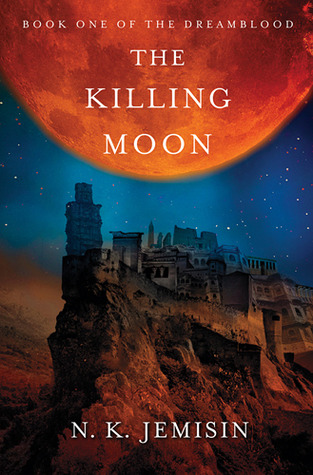 The First Bad Man by Miranda July
- I still can't get over how hilarious this novel is. The humor is so on point and the characters are so odd. Like for a week I was just reading quotes to people. If you haven't read anything by Miranda July yet, read this pronto. Or one of her books of
excellent short stories
.
All The Birds, Singing
by Evie Wyld -
I've been strangely quiet about my love for this book unless you talk to me personally, which is kind of odd. Maybe it's out of some sort of reverence. If you want dark and haunting and amazing atmosphere, this is the book for you.
The Killing Moon
by N.K. Jemisin -
Fantasy has never explicitly been my thing, though I haven't been averse to it. I just hadn't really read any apart from
Lord of the Rings
. This was the best possible choice of series to start. A fascinating world. I ripped right through it and found no flaws. FANTASY BASED ON EGYPT. TRY IT.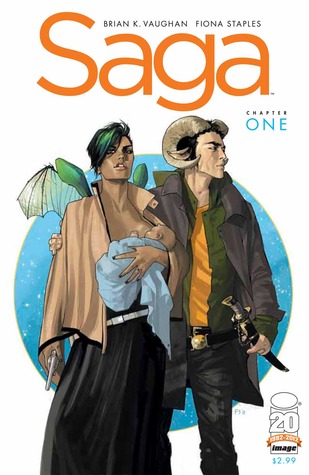 The
Lathe of Heaven by Ursula K. Le Guin -
Ursula, my queen. If you're looking for somewhere excellent to start if you're unfamiliar with sci-fi, I think everyone can be delighted by this book. Be sure to check out me and Shaina's chat review of it.
Saga by Brian K. Vaughan - I should probably be specific and choose a volume of this comic, but like... all of it. All four volumes that are out are so good. The worlds and characters are fantastical and bizarre, but they have real depth to them. And the art is stunning. Saga saved me from a reading slump.
Dept. of Speculation by Jenny Offill - This experimental little novel was made for me. It starts hilarious and wildly relatable as we're stuck in the narrator's head. It gets heavier, but it never stops ringing true. Beautiful.
The People in the Trees
by Hanya Yanagihara
-
I just finished this yesterday, but I can already declare it one of the best books I've read. Period. Yanagihara's writing and formatting is beyond immersive and her portraits of characters are astounding.
Our Endless Numbered Days by Claire Fuller -
Such a fast, but intense, read. Watching Peggy develop as she is raised by her survivalist father in a cabin after he tells her everyone in the world, including her family, is dead is as beautiful as it is heartbreaking. Definitely one not to miss.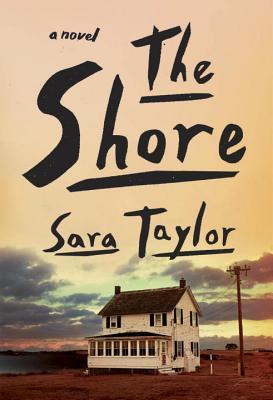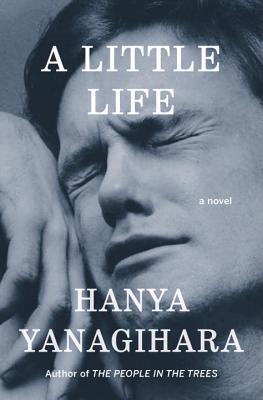 Th
e Shore by Sara Taylor -
Man oh man. Where to begin on Taylor's debut "novel" which is more like a collection of interconnected stories. Dark, gritty, Gothic Southern fiction focused mostly around female characters. It takes you places you don't necessarily want to go, and it's done so so beautifully. A worthwhile read.
A Little Life
by Hanya Yanagihara
-
Aaaand Hanya Yanagihara again. Everybody loved this one and everybody was right (ok, maybe that's a generalization, but...). More an experience than a book, this hulking novel sucks you into the head of a brilliant but horribly abused man and spits you out sobbing 700+ pages later. But like in a very good way.
And an honorable mention: We Have Always Lived in the Castle by Shirley Jackson. It broke my heart not to list this.

What are the best books you've read so far in 2015? Do any of these make your list?