You guys, there are SO MANY incredible books coming out this year, in addition to the amazing releases from earlier in 2015. Here's a list of ten upcoming books that I'm very intensely excited for. There's some literary fiction, speculative fiction, memoir, graphic novel, and fantasy. Something for everyone and everything for me. I hope you find something new in here to add to your TBR! Or like maybe you'll just be inspired to buy them all for me as they come out. That would be equally great. Either or.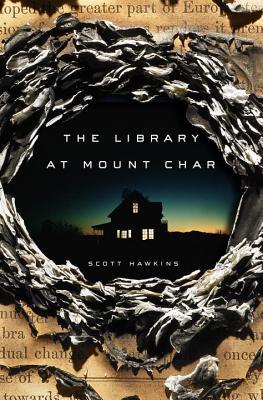 The Library at Mount Char by Scott Hawkins (June 16)
"Carolyn's not so different from the other human beings around her. She's sure of it. She likes guacamole and cigarettes and steak. She knows how to use a phone. She even remembers what clothes are for. After all, she was a normal American herself, once.
That was a long time ago, of course--before the time she calls "adoption day," when she and a dozen other children found themselves being raised by a man they learned to call Father.
Father could do strange things. He could call light from darkness. Sometimes he raised the dead. And when he was disobeyed, the consequences were terrible.
Now, Father is missing. And if God truly is dead, the only thing that matters is who will inherit his library--and with it, power over all of creation."
A Cure for Suicide
by Jesse Ball (July 21)
"
A man and a woman have moved into a small house in a small village. The woman is an "examiner," the man, her "claimant." The examiner is both doctor and guide, charged with teaching the claimant a series of simple functions: this is a chair, this is a fork, this is how you meet people. She makes notes in her journal about his progress: he is showing improvement, yet his dreams are troubling. One day, the examiner brings him to a party, and here he meets Hilda, a charismatic but volatile woman whose surprising assertions throw everything the claimant has learned into question. What is this village? Why is he here? And who is Hilda?"
The Fifth Season
by N.K. Jemisin (August 4)
"
Three terrible things happen in a single day. Essun, a woman living an ordinary life in a small town, comes home to find that her husband has brutally murdered their son and kidnapped their daughter. Meanwhile, mighty Sanze -- the world-spanning empire whose innovations have been civilization's bedrock for a thousand years -- collapses as most of its citizens are murdered to serve a madman's vengeance. And worst of all, across the heart of the vast continent known as the Stillness, a great red rift has been been torn into the heart of the earth, spewing ash enough to darken the sky for years. Or centuries."
Make Your Home Among Strangers
by Jennine Capo Crucet (August 4)
"
When Lizet-the daughter of Cuban immigrants and the first in her family to graduate from high school-secretly applies and is accepted to an ultra-elite college, her parents are furious at her decision to leave Miami. Just weeks before she's set to start school, her parents divorce and her father sells her childhood home, leaving Lizet, her mother, and Leidy-Lizet's older sister, a brand-new single mom-without a steady income and scrambling for a place to live.

Amidst this turmoil, Lizet begins her first semester at Rawlings College, distracted by both the exciting and difficult moments of freshman year. But the privileged world of the campus feels utterly foreign, as does her new awareness of herself as a minority."
The Beautiful Bureaucrat
by Helen Phillips (August 11)
"
In a windowless building in a remote part of town, the newly employed Josephine inputs an endless string of numbers into something known only as "The Database." After a long period of joblessness, she's not inclined to question her fortune, but as the days inch by and the files stack up, Josephine feels increasingly anxious in her surroundings. When one evening her husband Joseph disappears and then returns, offering no explanation as to his whereabouts, her creeping unease shifts decidedly to dread.

As other strange events build to a crescendo, the haunting truth about Josephine's work begins to take shape in her mind, even as something powerful is gathering its own form within her. She realizes that in order to save those she holds most dear, she must penetrate an institution whose tentacles seem to extend to every corner of the city and beyond."
Marvel and a Wonder
by Joe Meno (September 1)
"
In summer 1995, Jim Falls, a Korean War vet, struggles to raise his sixteen-year-old grandson, Quentin, on a farm in southern Indiana. In July, they receive a mysterious gift--a beautiful quarter horse--which upends the balance of their difficult lives. The horse's appearance catches the attention of a pair of troubled, meth-dealing brothers and, after a violent altercation, the horse is stolen and sold. Grandfather and grandson must travel the landscape of the bleak heartland to reclaim the animal and to confront the ruthless party that has taken possession of it. Along the way, both will be forced to face the misperceptions and tragedies of their past."
Fates and Furies by Lauren Groff (September 15)
"
At age twenty-two, Lotto and Mathilde are tall, glamorous, madly in love, and destined for greatness. A decade later, their marriage is still the envy of their friends, but with an electric thrill we understand that things are even more complicated and remarkable than they have seemed. With stunning revelations and multiple threads, and in prose that is vibrantly alive and original, Groff delivers a deeply satisfying novel about love, art, creativity, and power that is unlike anything that has come before it. Profound, surprising, propulsive, and emotionally riveting, it stirs both the mind and the heart."
Hunger Makes Me a Modern Girl: A Memoir
by Carrie Brownstein (October 27)
(
no cover yet)
"
Before Carrie Brownstein codeveloped and starred in the wildly popular TV comedy
Portlandia
, she was already an icon to young women for her role as a musician in the feminist punk band Sleater-Kinney.
HUNGER MAKES ME A MODERN GIRL is the deeply personal and revealing narrative of Brownstein's life in music, from ardent fan to pioneering female guitarist to comedic performer and luminary in the independent rock world. Though Brownstein struggled against the music industry's sexist double standards, by 2006 she was the only woman to earn a spot on
Rolling Stone
readers' list of the "25 Most Underrated Guitarists of All-Time." This book intimately captures what it feels like to be a young woman in a rock-and-roll band, from her days at the dawn of the underground feminist punk-rock movement that would define music and pop culture in the 1990s through today."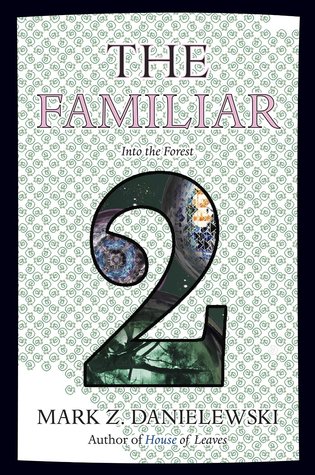 The Familiar, Vol. 2: Into the Forest by Mark Z. Danielewski (October 27)
"
The Familiar ranges from Mexico to Southeast Asia, from Venice, Italy, to Venice, California, with nine lives hanging in the balance, each called upon to make a terrifying choice. They include a therapist-in-training grappling with daughters as demanding as her patients; an ambitious East L.A. gang member contracted for violence; two scientists in Marfa, Texas, on the run from an organization powerful beyond imagining; plus a recovering addict in Singapore summoned at midnight by a desperate billionaire; and a programmer near Silicon Beach whose game engine might unleash consequences far exceeding the entertainment he intends."
Trashed by Derf Backderf (November 3)
"
Trashed, Derf Backderf's follow-up to the critically acclaimed, award-winning international bestseller My Friend Dahmer, is an ode to the crap job of all crap jobs—garbage collector. Anyone who has ever been trapped in a soul-sucking gig will relate to this tale. Trashed follows the raucous escapades of three 20-something friends as they clean the streets of pile after pile of stinking garbage, while battling annoying small-town bureaucrats, bizarre townfolk, sweltering summer heat, and frigid winter storms. Trashed is fiction, but is inspired by Derf's own experiences as a garbage­man. Interspersed are nonfiction pages that detail what our garbage is and where it goes. The answers will stun you. Hop on the garbage truck named Betty and ride along with Derf on a journey into the vast, secret world of garbage. Trashed is a hilarious, stomach-churning tale that will leave you laughing and wincing in disbelief."
What new releases are you looking forward to in upcoming months?