The Broke and the Bookish
runs this business.
I try to not think about things that I want to purchase, because spending money is scary. Especially when you don't have any. BUT for the sake of Top Ten Tuesday, which I haven't forgotten to do in at least a few weeks, I will look at things I cannot have. Here are the best of them in my uncontested list of the top ten:
Bookish Things (that aren't books) That I Want
1.
This
Kurt Vonnegut print
is all sorts of beautiful and perfect.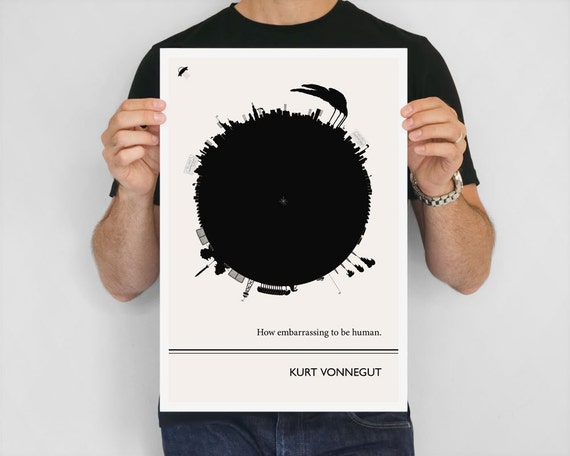 2.
Bookish in that writing and reading have some things to do with each other, I'm really into this
stag beetle wax seal stamp
. Writing letters is my shit.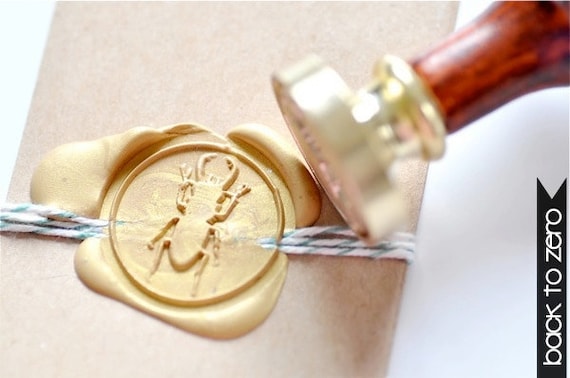 3.
Of course there's a Lord of the Rings related item on this list. OF COURSE there is. If I had the opportunity to travel more, I would buy
this tag
. But I also would probably be spending all my money on said traveling.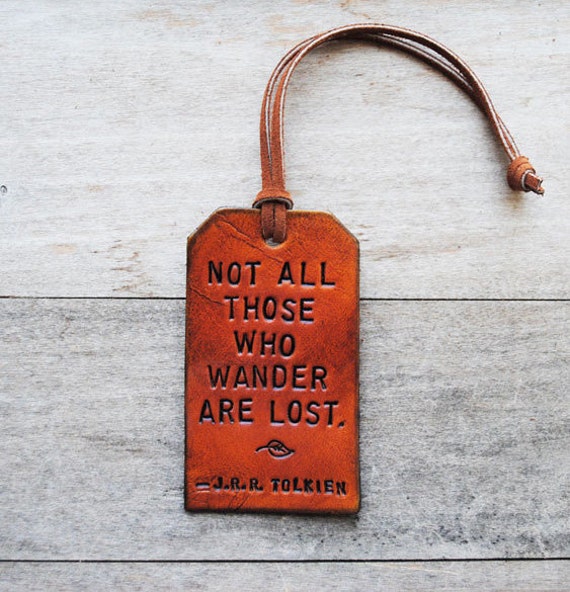 4.
Currently I use random bricks I found outside, so these
badass kraken bookends
are wildly impressive and exciting to me.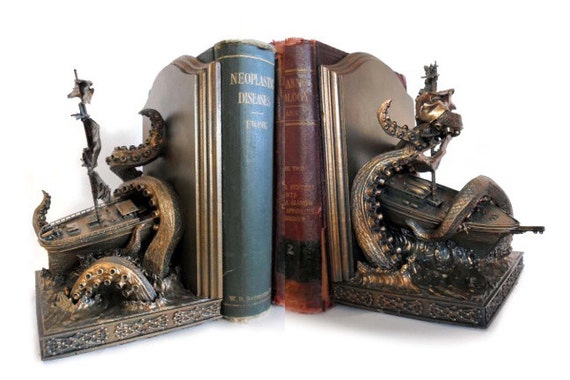 5.
This
transparent book weight
is incredible to me. It would be so useful when I am at the 24 hour taco joint EVERY NIGHT OF MY LIFE refusing to order more than $2.79 worth of tacos, eating free chips and salsa, and reading. Being able to shove a taco in my mouth AND read at the same moment would complete my life. And make the waitresses more miserable, because I'd have no reason to ever leave.
6.
I might feel like an asshole every time I use this
ebook case
, but at least I would be a really classy asshole.
7.
Of course there's ANOTHER Lord of the Rings related item on this list. I just love hobbits and the shire, you guys, you don't even understand.
This necklace
gets it.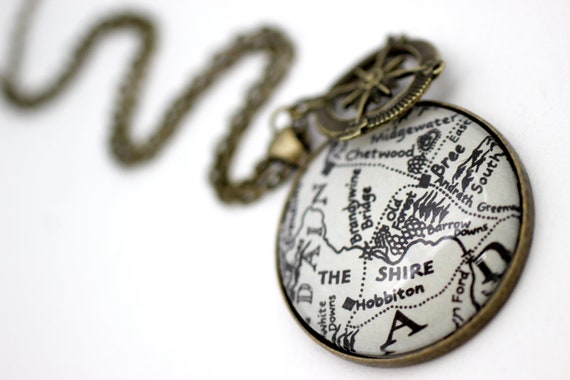 8.
This personal library kit
is so cute, I can hardly handle it. I lend books out to people a lot, and it's definitely hard to keep track of. I think this would be charming for both parties involved.
9.
I'm super into interior decoration right now. The theme for my bedroom at home is "old, abandoned forest cottage of a reclusive naturalist/scholar." Something like
this end table
might be just the thing to add. Or it could be really tacky. It's hard to say.
10.
Here's another interior thing that I'm mostly into, but kind of iffy about.
A bookshelf shaped like a tree
is kind of really delightful, but seeing books haphazard like that makes me anxious. I'm really good at knocking things over when they're NOT haphazard. Whatever, it's still whimsical.
What bookish items would you buy if you had the money (and didn't just want to buy books)? I probably should've included more Lord of the Rings items... Big regrets.