Getting back into the swing of things with a normal old It's Monday post!
I guess I haven't technically checked in with what I've been reading in weeks, and that is partially because I haven't been reading. But I did finish 2 books while I was traveling! Sadly, they both continued the streak of 3.5 star books, though I guess maybe I gave
The Girls
4 stars. I don't even remember. Just looked at Goodreads, and literally the last 8 books I've read have been 3.5s. And within the last 27 books I've read, there have only been seven 4s to break up the 3s and 3.5s. That means 75% of the books I've read since March have been just ok. No wonder I hate reading!!
I'm participating in the
Bout of Books readathon
this week and you can track my progress
here
and on
Twitter
. I'm starting with some heavy hitters in the hopes that we'll find a five star this week.
THIS WEEK(S) I READ:
The Girls by Emma Cline (finished in Japan)
Confessions by Kanae Minato (finished somewhere over the Pacific Ocean)
CURRENTLY READING:
I'm around 50 pages, maybe more, into
The Natural Way of Things by Charlotte Wood
. I had been looking forward to this Australian novel for what felt like forever and right now I'm kind of hesitant about it. Right now I'm kind of pessimistic about books (see above), so I'm worried the feminist horror plot might be a little too obvious. But so many bookish people I love and trust threw five stars at this bad boy, so I'm hopeful.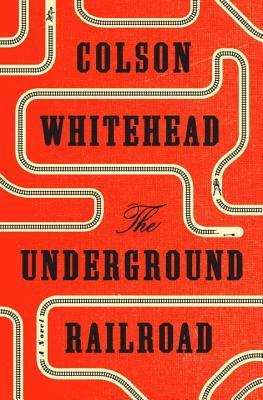 I'm similarly around 50 pages into
The Underground Railroad by Colson Whitehead
. I thought I would be on top of this one and read it well before publication, but then Oprah happened. I'm not sure if I've read a slave narrative since high school, so I'm really excited to continue reading this one. I'm pretty enthralled at this point and, again, everybody is throwing out the full 5 stars. Can't wait to cry!!!
What are you reading this week?