We're a week into July and I hope you've all been regularly participating in beach/camping reading at this point.
If your summer reading list is feeling a little stale, there are a ton of books out this July that you should definitely check out. And around half of the list has already been released this week. Hooray! For ease of use, the books are listed in order of release date. I've been looking forward to so many of these, and I hope you find a bunch of gems to add to your TBR lists!
The Doomed City by Arkady Strugatsky
(July 1)
ADD TO GOODREADS
Arkady and Boris Strugatsky are widely considered the greatest of Russian science fiction masters, and their most famous work, Roadside Picnic, has enjoyed great popularity worldwide. Yet the novel that was their own favorite, and that readers worldwide have acclaimed as their magnum opus, has never before been published in English. The Doomed City was so politically risky that the Strugatsky brothers kept its existence a complete secret even from their best friends for sixteen years after its completion in 1972.

The Doomed City is set in an experimental city bordered by an abyss on one side and an impossibly high wall on the other. Its sole inhabitants are people who were plucked from Earth's history and left to govern themselves under conditions established by Mentors whose purpose seems inscrutable. Andrei Voronin, a young astronomer plucked from Leningrad in the 1950s, is a diehard believer in the Experiment, even though he's now a garbage collector. And as increasingly nightmarish scenarios begin to affect the city, he rises through the political hierarchy, with devastating effect. -- I had NO IDEA there was an untranslated novel.
How to Set a Fire and Why by Jesse Ball
(July 5)
ADD TO GOODREADS
Lucia's father is dead; her mother is in a mental institute; she's living in a garage-turned-bedroom with her aunt. And now she's been kicked out of school—again. Making her way through the world with only a book, a zippo lighter, a pocket full of stolen licorice, a biting wit, and striking intelligence she tries to hide, she spends her days riding the bus to visit her mother and following the only rule that makes any sense to her: Don't do things you aren't proud of. But when she discovers that her new school has a secret Arson Club, she's willing to do anything to be a part of it, and her life is suddenly lit up. And as her fascination with the Arson Club grows, her story becomes one of misguided friendship and, ultimately, destruction. -- Jesse Ball is one of my favorite authors with his wildly original plots.
Here Comes the Sun by Nicole Dennis-Benn
(July 5)
ADD TO GOODREADS
Capturing the distinct rhythms of Jamaican life and dialect, Nicole Dennis- Benn pens a tender hymn to a world hidden among pristine beaches and the wide expanse of turquoise seas. At an opulent resort in Montego Bay, Margot hustles to send her younger sister, Thandi, to school. Taught as a girl to trade her sexuality for survival, Margot is ruthlessly determined to shield Thandi from the same fate. When plans for a new hotel threaten their village, Margot sees not only an opportunity for her own financial independence but also perhaps a chance to admit a shocking secret: her forbidden love for another woman. As they face the impending destruction of their community, each woman—fighting to balance the burdens she shoulders with the freedom she craves—must confront long-hidden scars.
Supremacist by David Shapiro
(July 5)
ADD TO GOODREADS
A loosely autobiographical novel inspired by an obsession for the global fashion phenomenon and brand, Supreme. David travels with his friend Camilla from New York to Japan and England to visit every Supreme store location on the globe. Supremacist is equal parts travel diary and love story for the Internet age, where a logo replaces the crucifix. -- I started this one and the writing is SO FUNNY.
The Wolf Road by Beth Lewis
(July 5)
ADD TO GOODREADS
In the remote wilds of a ravaged land, Elka has been raised by a man who isn't her father. Since finding her wandering in the woods when she was seven, he has taught her how to hunt, shoot, set snares and start fires--everything she needs to survive. All she knows of the world outside is gleaned from whispers of a cataclysmic event that turned the clock back on civilization by a hundred and fifty years and reduced governments and technology to shambles, leaving men at the mercy of the elements--and each other.

Everything changes when Elka learns that the man she has been calling father is harboring a terrible secret. Armed with nothing but her knife and her wiles, she decides to escape his clutches and sets out on a long journey to the frozen north in the hope of finding her long-lost parents.

But as the trail of blood and bodies grows in her path, Elka realizes that daddy won't be letting his little girl go without a fight. If she's going to survive, she'll have to turn and confront not just him, but the truth about what he's turned her into.
Listen to Me by Hannah Pittard
(July 5)
ADD TO GOODREADS
Mark and Maggie's annual drive east to visit family has gotten off to a rocky start. By the time they're on the road, it's late, a storm is brewing, and they are no longer speaking to one another. Adding to the stress, Maggie — recently mugged at gunpoint — is lately not herself, and Mark is at a loss about what to make of the stranger he calls his wife. When they are forced to stop for the night at a remote inn, completely without power, Maggie's paranoia reaches an all-time and terrifying high. But when Mark finds himself threatened in a dark parking lot, it's Maggie who takes control.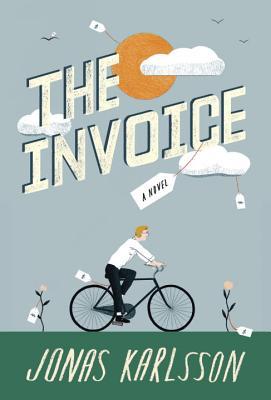 The Invoice by Jonas Karlsson
(July 12)
ADD TO GOODREADS
A passionate film buff, our hero's life revolves around his part-time job at a video store, the company of a few precious friends, and a daily routine that more often than not concludes with pizza and movie in his treasured small space in Stockholm. When he receives an astronomical invoice from a random national bureaucratic agency, everything will tumble into madness as he calls the hotline night and day to find out why he is the recipient of the largest bill in the entire country.

What is the price of a cherished memory? How much would you pay for a beautiful summer day? How will our carefree idealist, who is content with so little and has no chance of paying it back, find a way out of this mess?

This is by the author of one of my favorite funny/quirky books, The Room!
The Last One by Alexandra Oliva
(June 12)
ADD TO GOODREADS
It begins with a reality TV show. Twelve contestants are sent into the woods to face challenges that will test the limits of their endurance. While they are out there, something terrible happens—but how widespread is the destruction, and has it occurred naturally or is it man-made? Cut off from society, the contestants know nothing of it. When one of them—a young woman the show's producers call Zoo—stumbles across the devastation, she can imagine only that it is part of the game.

But as her emotional and physical reserves dwindle, she grasps that the real world might have been altered in terrifying ways—and her ability to parse the charade will be either her triumph or her undoing. -- Currently hooked on this one.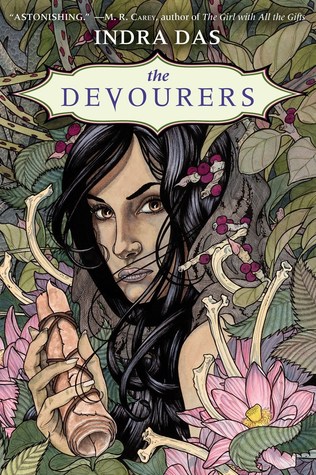 The Devourers by Indra Das
(July 12)
ADD TO GOODREADS
On a cool evening in Kolkata, India, beneath a full moon, as the whirling rhythms of traveling musicians fill the night, college professor Alok encounters a mysterious stranger with a bizarre confession and an extraordinary story. Tantalized by the man's unfinished tale, Alok will do anything to hear its completion. So Alok agrees, at the stranger's behest, to transcribe a collection of battered notebooks, weathered parchments, and once-living skins.

From these documents spills the chronicle of a race of people at once more than human yet kin to beasts, ruled by instincts and desires blood-deep and ages-old. The tale features a rough wanderer in seventeenth-century Mughal India who finds himself irrevocably drawn to a defiant woman—and destined to be torn asunder by two clashing worlds. With every passing chapter of beauty and brutality, Alok's interest in the stranger grows and evolves into something darker and more urgent. For readers of Margaret Atwood and China Mieville!
The Heavenly Table by Donald Ray Pollock
(July 12)
ADD TO GOODREADS
It is 1917, in that sliver of border land that divides Georgia from Alabama. Dispossessed farmer Pearl Jewett ekes out a hardscrabble existence with his three young sons: Cane (the eldest; handsome; intelligent); Cob (short; heavy set; a bit slow); and Chimney (the youngest; thin; ill-tempered). Several hundred miles away in southern Ohio, a farmer by the name of Ellsworth Fiddler lives with his son, Eddie, and his wife, Eula. After Ellsworth is swindled out of his family's entire fortune, his life is put on a surprising, unforgettable, and violent trajectory that will directly lead him to cross paths with the Jewetts. No good can come of it. Or can it?
Gothic and gritty!
You'll Grow Out of It by Jessi Klein
(July 12)
ADD TO GOODREADS
As both a tomboy and a late bloomer, comedian Jessi Klein grew up feeling more like an outsider than a participant in the rites of modern femininity. In YOU'LL GROW OUT OF IT, Klein offers-through an incisive collection of real-life stories-a relentlessly funny yet poignant take on a variety of topics she has experienced along her strange journey to womanhood and beyond. These include her "transformation from Pippi Longstocking-esque tomboy to are-you-a-lesbian-or-what tom man," attempting to find watchable porn, and identifying the difference between being called "ma'am" and "miss" ("Miss sounds like you weigh ninety-nine pounds").

Raw, relatable, and consistently hilarious, YOU'LL GROW OUT OF IT is a one-of-a-kind book by a singular and irresistible comic voice.
The Sunlight Pilgrims by Jenni Fagan
(July 19)
ADD TO GOODREADS
It's November of 2020, and the world is freezing over. Each day colder than the last. There's snow in Israel, the Thames is overflowing, and an iceberg separated from the Fjords in Norway is expected to drift just off the coast of Scotland. As ice water melts into the Atlantic, frenzied London residents evacuate by the thousands for warmer temperatures down south. But not Dylan. Grieving and ready to build life anew, he heads north to bury his mother's and grandmother's ashes on the Scottish islands where they once lived.

Hundreds of miles away, twelve-year-old Estella and her survivalist mother, Constance, scrape by in the snowy, mountainous Highlands, preparing for a record-breaking winter. Living out of a caravan, they spend their days digging through landfills, searching for anything with restorative and trading value. When Dylan arrives in their caravan park in the middle of the night, life changes course for Estella and Constance. Though the weather worsens, his presence brings a new light to daily life, and when the ultimate disaster finally strikes, they'll all be ready.
Neon Green by Margaret Wappler
(July 26)
ADD TO GOODREADS
It's the summer of 1994 in suburban Chicago. When a flying saucer lands in the Allens' backyard, patriarch and environmental activist Ernest is up in arms. According to the company facilitating the visits, the spacecraft are 100 percent non-toxic, and the green sludge the spaceship occasionally dumps in their yard is harmless.

As Ernest's panic increases so do his questions. While his family accepts and even begins to enjoy the giant flashing ship, Ernest's fears of exposure grow into paranoia.

When Cynthia's cancer diagnosis sends the family into a tailspin, everyone must confront the elusive true causes for tragedy. And while Ernest's rage over the flying saucer continues to mount, the spacecraft itself starts exhibiting signs of distress.
Dark Matter by Blake Crouch
(July 26)
ADD TO GOODREADS
"Are you happy with your life?" Those are the last words Jason Dessen hears before the masked abductor knocks him unconscious. Before he awakens to find himself strapped to a gurney, surrounded by strangers in hazmat suits. Before a man Jason's never met smiles down at him and says, "Welcome back, my friend."

In this world he's woken up to, Jason's life is not the one he knows. His wife is not his wife. His son was never born. And Jason is not an ordinary college physics professor but a celebrated genius who has achieved something remarkable--something impossible. Is it this world or the other that's the dream? And even if the home he remembers is real, how can Jason possibly make it back to the family he loves?
Heroes of the Frontier by Dave Eggers
(July 26)
ADD TO GOODREADS
Josie and her children's father have split up, she's been sued by a former patient and lost her dental practice, and she's grieving the death of a young man senselessly killed. When her ex asks to take the children to meet his new fiancee's family, Josie makes a run for it, figuring Alaska is about as far as she can get without a passport. Josie and her kids, Paul and Ana, rent a rattling old RV named the Chateau, and at first their trip feels like a vacation: They see bears and bison, they eat hot dogs cooked on a bonfire, and they spend nights parked along icy cold rivers in dark forests. But as they drive, pushed north by the ubiquitous wildfires, Josie is chased by enemies both real and imagined, past mistakes pursuing her tiny family, even to the very edge of civilization.
What book are you looking forward to this July?