This past week was my first week with my new schedule.
And I have to say, I'm not sure how it's going to work out. I'm teaching in the mornings then working 5 or 7 hours at the bookstore right after most days. Working until 10 then waking up at 7 to work is a bummer. And I have like one day off a week. Hence the relative quiet on the blog. I haven't had many chances to read at all!!
I may have to make some difficult decisions in order to protect my mental health. But, anyway, I took my one day off to go camping! It was so so good. I hiked to a double waterfall, tried star photography, saw a herd of bison, and even read outside!! I need many many more days like this before summer is over.
THIS WEEK I READ:
CURRENTLY READING: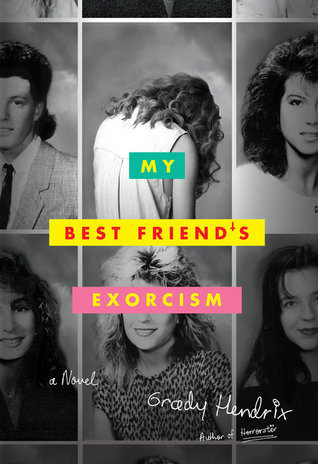 I'm actually almost done with this one!
My Best Friend's Exorcism by Grady Hendrix
is a super readable horror novel set in the 80s. When I first picked it up a few days ago, I accidentally read 100 pages, looked up, and was like "where am I?" Has it broken the slump? It's hard to say at this point, but things are looking better. There's one thing about the plot that has me sort of nervous (in a troubled way, not a scared way) and I'm not sure how I'm going to feel by the end of this. But I will LET YOU KNOW how it goes. Don't worry.
What are you reading this week?