Summer is here!!
If you haven't crafted a summer reading list yet, get out your pen and paper to take note of some of these new releases. There's a little bit of something for everyone in here. Novels, novellas, short stories, even nonfiction! Literary fiction, sci-fi, horror, memoir, and more! You can read them on a beach, in a tent, in an air-conditioned library, anywhere a book can go!! So I guess they are just books like they are in any season. Well, anyway, I made sure to put them in no order in particular just to confuse you. Enjoy!
The Girls by Emma Cline
(June 14)
ADD TO GOODREADS
Northern California, during the violent end of the 1960s. At the start of summer, a lonely and thoughtful teenager, Evie Boyd, sees a group of girls in the park, and is immediately caught by their freedom, their careless dress, their dangerous aura of abandon. Soon, Evie is in thrall to Suzanne, a mesmerizing older girl, and is drawn into the circle of a soon-to-be infamous cult and the man who is its charismatic leader. Hidden in the hills, their sprawling ranch is eerie and run down, but to Evie, it is exotic, thrilling, charged—a place where she feels desperate to be accepted. As she spends more time away from her mother and the rhythms of her daily life, and as her obsession with Suzanne intensifies, Evie does not realize she is coming closer and closer to unthinkable violence, and to that moment in a girl's life when everything can go horribly wrong.
So Much For That Winter by Dorthe Nors
(June 21)
ADD TO GOODREADS
Dorthe Nors follows up her acclaimed story collection Karate Chop with a pair of novellas that playfully chart the aftermath of two very twenty-first-century romances... A cheeky nod to the listicles and bulletins we scroll through on a daily basis, So Much for That Winter explores how we shape and understand experience, and the disconnection and dislocation that define our twenty-first-century lives, with Nors's unique wit and humor.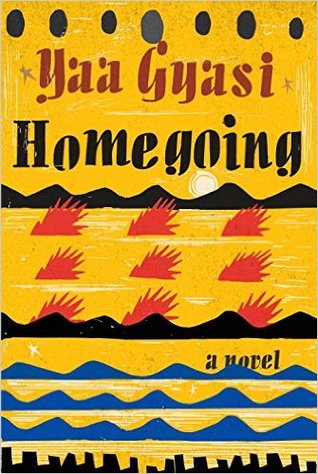 Homegoing by Yaa Gyasi
(June 7)
ADD TO GOODREADS
Two half sisters, Effia and Esi, unknown to each other, are born into different villages in eighteenth-century Ghana. Effia is married off to an Englishman and will live in comfort in the palatial rooms of Cape Coast Castle, raising children who will be sent abroad to be educated before returning to the Gold Coast to serve as administrators of the empire. Esi, imprisoned beneath Effia in the Castle's women's dungeon and then shipped off on a boat bound for America, will be sold into slavery.

Stretching from the wars of Ghana to slavery and the Civil War in America, from the coal mines in the American South to the Great Migration to twentieth-century Harlem, Yaa Gyasi's novel moves through histories and geographies.
The Disappearance at Devil's Rock by Paul Tremblay
(June 21)
ADD TO GOODREADS
Late one summer night, Elizabeth Sanderson receives the devastating news that every mother fears: her fourteen-year-old son, Tommy, has vanished without a trace in the woods of a local park.

The search isn't yielding any answers, and Elizabeth and her young daughter, Kate, struggle to comprehend his disappearance. Feeling helpless and alone, their sorrow is compounded by anger and frustration. The local and state police haven't uncovered any leads. Josh and Luis, the friends who were with Tommy last, may not be telling the whole truth about that night in Borderland State Park, when they were supposedly hanging out a landmark the local teens have renamed Devil's Rock— rumored to be cursed.
Infomocracy by Malka Ann Older
(June 7)
ADD TO GOODREADS
It's been twenty years and two election cycles since Information, a powerful search engine monopoly, pioneered the switch from warring nation-states to global micro-democracy. The corporate coalition party Heritage has won the last two elections. With another election on the horizon, the Supermajority is in tight contention, and everything's on the line.

With power comes corruption. For Ken, this is his chance to do right by the idealistic Policy1st party and get a steady job in the big leagues. For Domaine, the election represents another staging ground in his ongoing struggle against the pax democratica. For Mishima, a dangerous Information operative, the whole situation is a puzzle: how do you keep the wheels running on the biggest political experiment of all time, when so many have so much to gain?
Stories of Your Life and Others by Ted Chiang
(June 14)
ADD TO GOODREADS
Stories of Your Life and Others presents characters who must confront sudden change—the inevitable rise of automatons or the appearance of aliens—while striving to maintain some sense of normalcy. In the amazing and much-lauded title story, a grieving mother copes with divorce and the death of her daughter by drawing on her knowledge of alien languages and non-linear memory recollection. A clever pastiche of news reports and interviews chronicles a college's initiative to "turn off" the human ability to recognize beauty in "Liking What You See: A Documentary." With sharp intelligence and humor, Chiang examines what it means to be alive in a world marked by uncertainty and constant change, and also by beauty and wonder.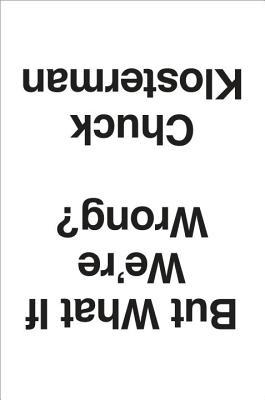 But What If We're Wrong? by Chuck Klosterman
(June 7)
ADD TO GOODREADS
We live in a culture of casual certitude. This has always been the case, no matter how often that certainty has failed. Though no generation believes there's nothing left to learn, every generation unconsciously assumes that what has already been defined and accepted is (probably) pretty close to how reality will be viewed in perpetuity. And then, of course, time passes. Ideas shift. Opinions invert. What once seemed reasonable eventually becomes absurd, replaced by modern perspectives that feel even more irrefutable and secure—until, of course, they don't. But What If We're Wrong? visualizes the contemporary world as it will appear to those who'll perceive it as the distant past.
Sons and Daughters of Ease and Plenty by Ramona Ausubel
(June 14)
ADD TO GOODREADS
Labor Day, 1976, Martha's Vineyard. Summering at the family beach house along this moneyed coast of New England, Fern and Edgar—married with three children—are happily preparing for a family birthday celebration when they learn that the unimaginable has occurred: There is no more money. More specifically, there's no more money in the estate of Fern's recently deceased parents, which, as the sole source of Fern and Edgar's income, had allowed them to live this beautiful, comfortable life despite their professed anti-money ideals. Quickly, the once-charmed family unravels. In distress and confusion, Fern and Edgar are each tempted away on separate adventures: she on a road trip with a stranger, he on an ill-advised sailing voyage with another woman. The three children are left for days with no guardian whatsoever, in an improvised Neverland helmed by the tender, witty, and resourceful Cricket, age nine.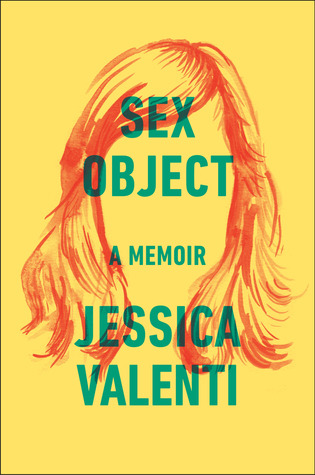 Sex Object by Jessica Valenti
(June 7)
ADD TO GOODREADS
Author and Guardian US columnist Jessica Valenti has been leading the national conversation on gender and politics for over a decade. Now, in a darkly funny and bracing memoir, Valenti explores the toll that sexism takes from the every day to the existential.

Sex Object explores the painful, funny, embarrassing, and sometimes illegal moments that shaped Valenti's adolescence and young adulthood in New York City, revealing a much shakier inner life than the confident persona she has cultivated as one of the most recognizable feminists of her generation.
Under the Stars by Dan White
(June 14)
ADD TO GOODREADS
From the Sierras to the Adirondacks and the Everglades, Dan White travels the nation to experience firsthand—and sometimes face first—how the American wilderness transformed from the devil's playground into a source of adventure, relaxation, and renewal.

Whether he's camping nude in cougar country, being attacked by wildlife while "glamping," or crashing a girls-only adventure for urban teens, Dan White seeks to animate the evolution of outdoor recreation. In the process, he demonstrates how the likes of Emerson, Thoreau, Roosevelt, and Muir—along with visionaries such as Adirondack Murray, Horace Kephart, and Juliette Gordon Low—helped blaze a trail from Transcendentalism to Leave No Trace.
Update:
Ok, actually 11 because I forgot about an important one!!
Grief Is the Thing with Feathers by Max Porter
(June 7)
ADD TO GOODREADS
In a London flat, two young boys face the unbearable sadness of their mother's sudden death. Their father, a Ted Hughes scholar and scruffy romantic, imagines a future of well-meaning visitors and emptiness.

In this moment of despair they are visited by Crow - antagonist, trickster, healer, babysitter. This self-described sentimental bird is attracted to the grieving family and threatens to stay until they no longer need him. As weeks turn to months and physical pain of loss gives way to memories, this little unit of three begin to heal.
What book are you looking forward to this June?