I just got back from a wedding late Saturday night.
It was sooo beautiful and I was so lucky to be a bridesbabe (that was our designated title, I didn't demand that everybody call me that, despite that being something I would totally do). When I heard that I'd be spending 3 days at their lakeside cabin in the middle of nowhere, part of me was like cool! Downtime and lakeside reading between bridal party responsibilities! It's really funny that I thought "downtime" or "reading."
This week I finished
The Determined Heart
about Mary Shelley's life. It wasn't exactly my cup of tea, but I did learn a lot about her life that I hadn't previously known. I'm hosting a giveaway where you can win a copy of your own
here
. I'm excited to move onto my library books with quickly approaching deadlines now!
THIS WEEK I READ:
CURRENTLY READING: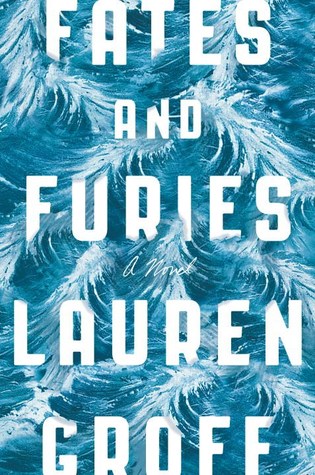 Everybody loves it, so here I am. I've only just barely started
Fates and Furies by Lauren Groff
, but the writing really is beautiful and I'm excited to see where it's going.
Bats of the Republic by Zachary Thomas Dodson
is a little more of a typical Julianne book. It has shades of
House of Leaves
and
S.
in that there are inserts and drawings and maps and "scans" of other books and pieces of paper and stuff. It tells interesting parallel stories of Texas a long time ago and a future steam-powered Texas. I only started it to see if it was too gimmicky and if I actually wanted to read it. And, as far as I can tell, it totally isn't too gimmicky. The format and extra bits are fun to explore and it didn't feel like a chore. So now you know, if you had similar fears!
What are you reading this week?