The book slump is official.
It is so official and I have been lying to myself.
Bout of Books
sort of helped this past week, but I hadn't realized I'd only finished graphic novels and single issues of comics. I did SOME novel reading, just no finishing. Being at a hotel for work during the week also kind of threw me off a little. CHANGE IS WEIRD. Anybody have any tips? I just can't seem to focus right now. How do I make myself focus??
THIS WEEK I READ:
Revival, Vol. 2: Live Like You Mean It by Tim Seeley
Nailbiter, Vol. 2: Bloody Hands by Joshua Williamson
Trees #12 by Warren Ellis
Invader Zim #2 by Jhonen Vasquez
Harrow County #4 by Cullen Bunn
Sin Titulo by Cameron Stewart
CURRENTLY READING: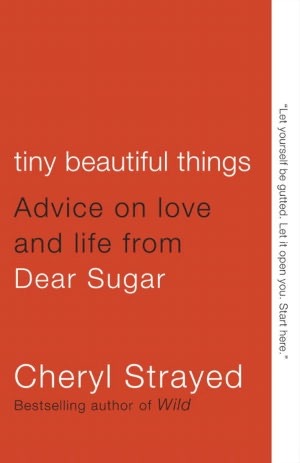 I started reading
Tiny Beautiful Things by Ceryl Strayed
during Bout of Books, and I LOVE IT. Strayed is such a good writer and her advice to people is so on point. I just sort of jumped around through the essays to see what I would think of them and it was a solid choice. Now it's sort of the only thing I can picture myself reading, so I'm going to rip right through it.


What are you reading this week?