I just got back from a sort of road trip to and from Chicago, and I'm SO TIRED. But I moved all of my things out of my old apartment and I now have all of my belongings in one place. Which means all of my books have been reunited. Reshelving them was obviously the best part of my weekend. Just kidding, seeing my friends was (in case they're reading this).
On the way back to Minnesota, we stopped in Madison, Wisconsin and found A Room of One's Own. It's probably one of the best bookstores I've ever been too. If you're ever in the area, you have to stop there. Here are my purchases.
As if I wasn't absent enough from the internet these past few days,
this week I'm going camping
! I'm not sure for how long, but I'll have some posts scheduled. Just don't be offended/surprised if I'm difficult to get a hold of.
THIS WEEK I READ:
Fun Home by Alison Bechdel - Absolutely amazing. If you don't take graphic formats seriously, you have to try this. It will change your mind.
The Ritual by Adam Nevill - A horror novel that actually scared me! For the first half of it.
White Noise by Don DeLillo - So clever and funny and dark and pretty spot on.
CURRENTLY READING: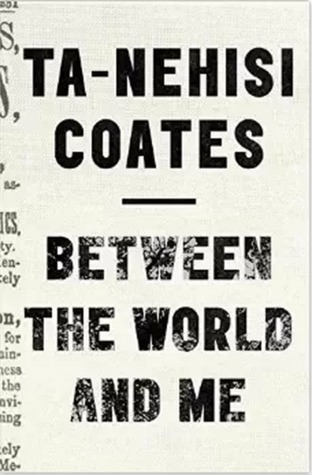 Obviously I had to order
Between the World and Me by Ta-Nehisi Coates
. I've heard such amazing things about it and reading about race/racism in America is so important. If Toni Morrison calls it required reading, I'm in. I'm so in. I started this a few days ago, but had to set it aside for some library books that were due immediately. The 20 pages I did get through already made me angry cry and I'm bookmarking things like crazy. I'm looking forward to getting back into this one this week.


What are you reading this week?