The Broke and the Bookish
runs this business.
Ahh! My blog deleted what I originally wrote here. Anyway, there are a toooon of books I'm looking forward to this spring (which I managed to get first dibs on at the library via holds). Here are the books I'm most looking forward to reading!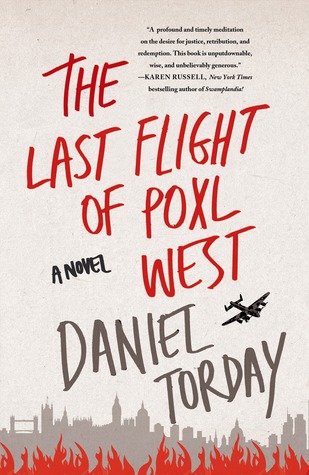 The Last Flight of Poxl West by Daniel Torday
- I'm so interested to read this book about a Jewish fighter pilot in World War II and the effect he has on his nephew who idolizes him. As we learn more about Uncle Poxl's story, Elijah discovers darker truths about his past that will reshape his idea of his uncle forever. Apparently the ending is a big twist and people can't really talk about the book without spoiling it. I'm in!
Dendera by Yuya Sato
- First published in 2009,
Dendera
is finally translated into English! It's a sci-fi book where elderly women are sacrificed at the top of a mountain to benefit the young. Once the main character, Kayu, who has been sacrificed wakes up on the mountain, she discovers a utopian community built by the old women abandoned there. Sounds weird, I want it.
Weathering by Lucy Wood
- I'm just bought this one a couple weeks ago, but still haven't started it. In Lucy Wood's debut novel, main character Ada's mother has died and she has to return to her old home for the first time in 13 years, bringing her daughter along. Each character gets more entangled in the place and the people who live there than they expected. I've read that Wood's writing in this is beautiful.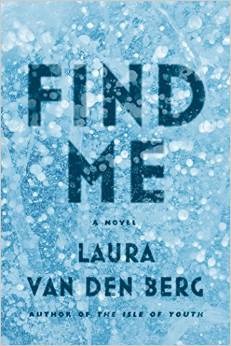 Find Me by Laura van den Berg
- Everyone in the world gets an illness that makes people lose their memories, except for a number of people who are immune. Joy, the main character, is one of those people. She ends up stuck in a bleak hospital in Kansas with other people who are immune. She needs to break out to try to find her birth mother.
Our Endless Numbered Days
by Claire Fuller
- I'm already a chapter into this, but I'm still going to list it. Most of it is "to be read." Peggy Hillcoat's father is a survivalist preparing for the end of times. When she's 8-years-old, he takes her from her home, tells her that the world has been destroyed, and moves them into the wilderness. Once she returns to civilization years later, her mother learns the truth of what happened so long ago.
Hausfrau by Jill Alexander Essbaum -
I want some beautiful writing about the inner life of a woman in my life. I need it. Anna's a married woman who's falling apart after moving to Switzerland, so she tries out sexual affairs. Sounds heavy and really good.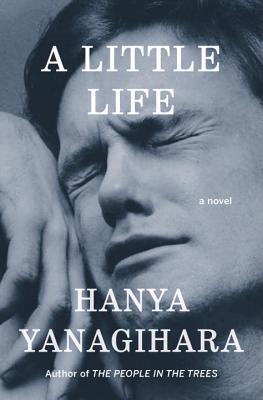 A Little Life
by Hanya Yanagihara
- Heavy, intense, massive novel following four friends/classmates when they move to New York. The relationships get intense. There's trauma. Maybe abuse? Who knows, but it's going to be dark. I'm ready to cry.
Hammer Head: The Making of a Carpenter
by Nina MacLaughlin
- This nonfiction book which came out this month follows the author's journey from being a journalist to becoming a carpenter with absolutely no experience after seeing the following ad on Craigslit:
Carpenter's Assistant: Women strongly encourage to apply
. I imagine it's like
Wild
by Cheryl Strayed, but with less bobcats and avalanches (I haven't actually read
Wild
yet). MacLaughlin discovers the joys and troubles in working with her hands, and what it means to be a woman in this field.
The People in the Trees
by Hanya Yanagihara -
Yeah, I still want to read Yanagihara's first book. It just sounds so interesting. In 1950, a young doctor goes with a group to study a mysterious tribe of islanders. In addition to them, they find a group of people living in the forest called "The Dreamers." These people live way too long, which the doctor believes is caused by a certain turtle. His discovery leads to prizes and acclaim, but spirals out of control after that.
The Melancholy of Mechagirl
by Catherynne M. Valente -
I've been meaning to read this book of short stories forever (it came out in 2013, maybe it hasn't been forever), and I think this spring is the time. It's a collection of science fiction and fantasy stories that are all kind of related to Japan. The writing is pretty and the stories are weird. What more could I want? A beautiful cover? It's got that too.
What's on your spring TBR list?