Get your TBR lists ready, nerds.
The fiction coming out in 2016 is going to be big, weird, wonderful, and I'm so ready for it. Some interesting ones have already come out (
Mr. Splitfoot
by Samantha Hunt,
This Census-Taker
by China Miéville,
Your Heart is a Muscle the Size of a Fist
by Sunil Yapa), but there's way more coming.
This list has literary fiction, sci-fi, a little horror.
I've got it all. Shout out to some of my favorite authors whose books I can't wait for: Don DeLillo, Helen Phillips, Dorthe Nors, and Jesse Ball. I have to go start reading now.
The Unfinished World: And Other Stories by
Amber Sparks
(Jan 26)
ADD TO GOODREADS
"

In the weird and wonderful tradition of Kelly Link and Karen Russell, Amber Sparks's dazzling new collection bursts forth with stories that render the apocalyptic and otherworldly hauntingly familiar. In "The Cemetery for Lost Faces," two orphans translate their grief into taxidermy, artfully arresting the passage of time. The anchoring novella, "The Unfinished World," unfurls a surprising love story between a free and adventurous young woman and a dashing filmmaker burdened by a mysterious family. Sparks's stories—populated with sculptors, librarians, astronauts, and warriors—form a veritable cabinet of curiosities. Mythical, bizarre, and deeply moving, The Unfinished World and Other Stories heralds the arrival of a major writer and illuminates the search for a brief encounter with the extraordinary.

"
Almost Everything Very Fast by Christopher Kloeble
(Feb 2)
ADD TO GOODREADS
"Albert is nineteen, grew up in an orphanage, and never knew his mother. All his life Albert had to be a father to his father: Fred is a child trapped in the body of an old man. He spends his time reading encyclopedias, waves at green cars, and is known as the hero of a tragic bus accident. Albert senses that Fred, who has just been given five months left to live, is the only one who can help him learn more about his background.

With time working against them, Albert and Fred set out on an adventurous voyage of discovery that leads them via the underground sewers into the distant past--all the way back to a night in August 1912, and to the story of a forbidden love."
A Collapse of Horses by Brian Evenson
(Feb 9)
ADD TO GOODREADS
"A stuffed bear's heart beats with the rhythm of a dead baby; Reno keeps receding to the east no matter how far you drive; and in a mine on another planet, the dust won't stop seeping in. In these stories, Brian Evenson unsettles us with the everyday and the extraordinary—the terror of living with the knowledge of all we cannot know.

Praised by Peter Straub for going "furthest out on the sheerest, least sheltered narrative precipice," Brian Evenson has been a finalist for the Edgar Award, the Shirley Jackson Award, and is the World Fantasy Award and the winner of the International Horror Guild Award, the American Library Association's award for Best Horror Novel, and one of Time Out New York's top books."
Cities I've Never Lived In: Stories by
Sara Majka
(Feb 16)
ADD TO GOODREADS
"

In subtle, sensuous prose, the stories in Sara Majka's debut collection explore distance in all its forms: the emotional spaces that open up between family members, friends, and lovers; the gaps that emerge between who we were and who we are; the gulf between our private and public selves. At the center of the collection is a series of stories narrated by a young American woman in the wake of a divorce; wry and shy but never less than open to the world, she recalls the places and people she has been close to, the dreams she has pursued and those she has left unfulfilled. Interspersed with these intimate first-person stories are stand-alone pieces where the tight focus on the narrator's life gives way to closely observed accounts of the lives of others. A book about belonging, and how much of yourself to give up in the pursuit of that, Cities I've Never Lived In offers stories that reveal, with great sadness and great humor, the ways we are most of all citizens of the places where we cannot be."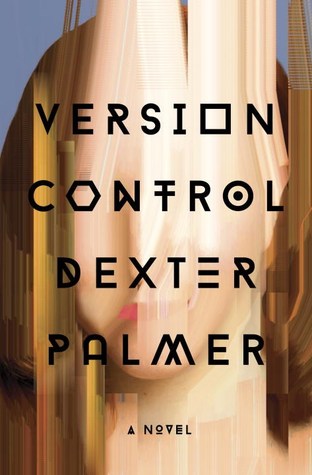 Version Control by Dexter Palmer
(Feb 23)
ADD TO GOODREADS
"Rebecca Wright has gotten her life back, finding her way out of grief and depression following a personal tragedy years ago. She spends her days working in customer support for the Internet dating site where she first met her husband. However, she has a persistent, strange sense that everything around her is somewhat off-kilter: she constantly feels as if she has walked into a room and forgotten what she intended to do there; on TV, the President seems to be the wrong person in the wrong place; and each night she has disquieting dreams that may or may not be related to her husband Philip's pet project. Philip's decade-long dedication to the causality violation device (which he would greatly prefer you do not call a "time machine") has effectively stalled his career and made him a laughingstock in the physics community. But he may be closer to success than either of them knows or imagines."
Blackass by A. Igoni Barrett
(March 1)
ADD TO GOODREADS
"Furo Wariboko – born and bred in Lagos – wakes up on the morning of his job interview to discover he has turned into a white man. As he hits the city streets running, still reeling from his new-found condition, Furo finds the dead ends of his life open out before him. As a white man in Nigeria, the world is seemingly his oyster – except for one thing: despite his radical transformation, Furo's ass remains robustly black . . .

Funny, fierce, inventive and daringly provocative – this is a very modern satire, with a sting in the tail."
What Is Not Yours Is Not Yours by Helen Oyeyemi
(March 8)
ADD TO GOODREADS
"

Playful, ambitious, and exquisitely imagined, What Is Not Yours Is Not Yours is cleverly built around the idea of keys, literal and metaphorical. The key to a house, the key to a heart, the key to a secret—Oyeyemi's keys not only unlock elements of her characters' lives, they promise further labyrinths on the other side. In "Books and Roses" one special key opens a library, a garden, and clues to at least two lovers' fates. In "Is Your Blood as Red as This?" an unlikely key opens the heart of a student at a puppeteering school. "'Sorry' Doesn't Sweeten Her Tea" involves a "house of locks," where doors can be closed only with a key—with surprising, unobservable developments. And in "If a Book Is Locked There's Probably a Good Reason for That Don't You Think," a key keeps a mystical diary locked (for good reason)."
Sleeping Giants by Sylvain Neuvel
(April 26)
ADD TO GOODREADS
"

17 years ago: A girl in South Dakota falls through the earth, then wakes up dozens of feet below ground on the palm of what seems to be a giant metal hand. Today: She is a top-level physicist leading a team of people to understand exactly what that hand is, where it came from, and what it portends for humanity. A swift and spellbinding tale told almost exclusively through transcriptions of interviews conducted by a mysterious and unnamed character, this is a unique debut that describes a hunt for truth, power, and giant body parts.

"
Zero K by Don DeLillo
(May 10)
ADD TO GOODREADS
"Jeffrey Lockhart's father, Ross, is a billionaire in his sixties, with a younger wife, Artis Martineau, whose health is failing. Ross is the primary investor in a remote and secret compound where death is exquisitely controlled and bodies are preserved until a future time when biomedical advances and new technologies can return them to a life of transcendent promise. Jeff joins Ross and Artis at the compound to say "an uncertain farewell" to her as she surrenders her body.

"We are born without choosing to be. Should we have to die in the same manner? Isn't it a human glory to refuse to accept a certain fate?"

These are the questions that haunt the novel and its memorable characters, and it is Ross Lockhart, most particularly, who feels a deep need to enter another dimension and awake to a new world. For his son, this is indefensible. Jeff, the book's narrator, is committed to living, to experiencing "the mingled astonishments of our time, here, on earth.""
Too Like the Lightning by Ada Palmer
(May 10)
ADD TO GOODREADS
"The first book of Terra Ignota, a four-book political SF epic set in a human future of extraordinary originality
Mycroft Canner is a convict. For his crimes he is required, as is the custom of the 25th century, to wander the world being as useful as he can to all he meets. Carlyle Foster is a sensayer--a spiritual counselor in a world that has outlawed the public practice of religion, but which also knows that the inner lives of humans cannot be wished away.

The world into which Mycroft and Carlyle have been born is as strange to our 21st-century eyes as ours would be to a native of the 1500s. It is a hard-won utopia built on technologically-generated abundance, and also on complex and mandatory systems of labelling all public writing and speech. What seem to us normal gender distinctions are now distinctly taboo in most social situations. And most of the world's population is affiliated with globe-girdling clans of the like-minded, whose endless economic and cultural competion is carefully managed by central planners of inestimable subtlety. To us it seems like a mad combination of heaven and hell. To them, it seems like normal life.

And in this world, Mycroft and Carlyle have stumbled on the wild card that may destablize the system: the boy Bridger, who can effortlessly make his wishes come true. Who can, it would seem, bring inanimate objects to life..."
Some Possible Solutions: Stories by Helen Phillips
(May 31)
ADD TO GOODREADS
"Some Possible Solutions offers an idiosyncratic series of "What ifs": What if your perfect hermaphrodite match existed on another planet? What if you could suddenly see through everybody's skin to their organs? What if you knew the exact date of your death? What if your city was filled with doppelgangers of you?

Forced to navigate these bizarre scenarios, Phillips' characters search for solutions to the problem of how to survive in an irrational, infinitely strange world. In dystopias that are exaggerated versions of the world in which we live, these characters strive for intimacy and struggle to resolve their fraught relationships with each other, with themselves, and with their place in the natural world. We meet a wealthy woman who purchases a high-tech sex toy in the shape of a man, a rowdy, moody crew of college students who resolve the energy crisis, and orphaned twin sisters who work as futuristic strippers--and with Phillips' characteristic smarts and imagination, we see that no one is quite who they appear."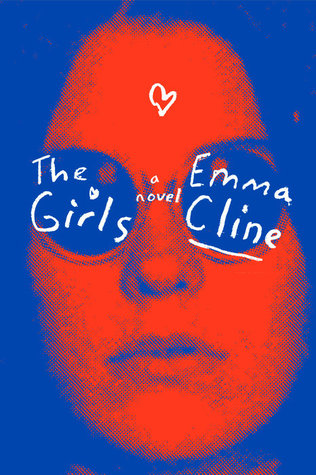 The Girls by Emma Cline
(June 14)
ADD TO GOODREADS
"

Northern California, during the violent end of the 1960s. At the start of summer, a lonely and thoughtful teenager, Evie Boyd, sees a group of girls in the park, and is immediately caught by their freedom, their careless dress, their dangerous aura of abandon. Soon, Evie is in thrall to Suzanne, a mesmerizing older girl, and is drawn into the circle of a soon-to-be infamous cult and the man who is its charismatic leader. Hidden in the hills, their sprawling ranch is eerie and run down, but to Evie, it is exotic, thrilling, charged—a place where she feels desperate to be accepted. As she spends more time away from her mother and the rhythms of her daily life, and as her obsession with Suzanne intensifies, Evie does not realize she is coming closer and closer to unthinkable violence, and to that moment in a girl's life when everything can go horribly wrong.

"
So Much for That Winter: Novellas by Dorthe Nors
(June 21)
ADD TO GOODREADS
"Dorthe Nors follows up her acclaimed story collection Karate Chop with a pair of novellas that playfully chart the aftermath of two very twenty-first-century romances. In "Days," a woman in her late thirties records her life in a series of lists, giving shape to the tumult of her days--one moment she is eating an apple, the next she is on the floor, howling like a dog. As the details accumulate, we experience with her the full range of emotions: anger, loneliness, regret, pain, and also joy, as the lists become a way to understand, connect to, and rebuild her life.

In "Minna Needs Rehearsal Space," a novella told in headlines, an avant-garde musician is dumped via text message. Fleeing the indignity of the breakup and friends who flaunt their achievements in life, career, and family, Minna unfriends people on Facebook, listens to Bach, and reads Ingmar Bergman, then decamps to an island near Sweden, "well suited to mental catharsis." A cheeky nod to the listicles and bulletins we scroll through on a daily basis, So Much for That Winter explores how we shape and understand experience, and the disconnection and dislocation that define our twenty-first-century lives, with Nors's unique wit and humor."
The Wolf Road by Beth Lewis
(June 30)
ADD TO GOODREADS
"Everything Elka knows of the world she learned from the man she calls Trapper, the solitary hunter who took her under his wing when she was just seven years old.

But when Elka sees the Wanted poster in town, her simple existence is shattered. Her Trapper – Kreagar Hallet – is wanted for murder. Even worse, Magistrate Lyon is hot on his trail, and she wants to talk to Elka.

Elka flees into the vast wilderness, determined to find her true parents. But Lyon is never far behind – and she's not the only one following Elka's every move. There will be a reckoning, one that will push friendships to the limit and force Elka to confront the dark memories of her past."
How to Set a Fire and Why by Jesse Ball
(July 5)
ADD TO GOODREADS
"

Lucia's father is dead; her mother is in a mental institute; she's living in a garage-turned-bedroom with her aunt. And now she's been kicked out of school—again. Making her way through the world with only a book, a zippo lighter, a pocket full of stolen licorice, a biting wit, and striking intelligence she tries to hide, she spends her days riding the bus to visit her mother and following the only rule that makes any sense to her: Don't do things you aren't proud of. But when she discovers that her new school has a secret Arson Club, she's willing to do anything to be a part of it, and her life is suddenly lit up. And as her fascination with the Arson Club grows, her story becomes one of misguided friendship and, ultimately, destruction.

"
What new book are you most looking forward to this year?
Which of these looks best?