There's nothing I love more than really short books. Even better? Short books that are smaller than the normal rectangular book. Better yet? Short, not-quite-full-sized books that are really strange. I've hit the jackpot with these three.
Light Boxes
by Shane Jones
Publisher:
Penguin Books. May 2010.
Genre:
Literary Fiction
Source:
Used Bookstore
Pages:
149
First Line:
We sat on the hill.
ADD TO GOODREADS
BUY FROM INDIEBOUND
BUY FROM BOOK DEPOSITORY
They said their bladders were being filled with lead and soon it would rise into their chests. My father smiled and ran in place, a tactic used against February last year, but I could see tears in his eyes, and then he stopped, shoulders slouched forward, head near his knees. Lead poured from his mouth.
This is a surreal little fable in an experimental format and the plot is my worst nightmare. In a small town, there are four seasons: Spring, Summer, Fall, and February. And at the time that we meet this town, they are experiencing an unusually long February. It has gone on for years and it doesn't seem like it's going to end. As it turns out, there's a god named February and he's mad at the villagers for using flight. So that's banned and he continues to torture them. And then children in the village start to go missing. A war against February begins.
At first it's a little difficult to figure out what's going on.
Light Boxes
almost looks like our world, but then it gets a little weirder and a little more magical. Sometimes, to mark the POV, the name of the character is in bold at the top of the page. Sometimes a page is just a list of things. You never know what to expect as you keep turning the pages, but you can be assured that you'll be confronted with whimsical, poetic language in every line. This is a tricky fairy tale that will keep surprising you. If you like linear storytelling, back away from this book now. Otherwise, by the end, you'll be especially surprised by how in love with the characters you were the whole time.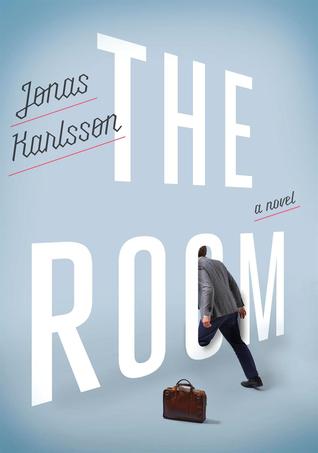 The Room
by Jonas Karlsson
Publisher:
Hogarth. February 2015.
Genre:
Literary Fiction, Humor
Source:
Gift (Thanks,
Shannon
)
Pages:
190
First Line:
The first time I walked into the room I turned back almost at once.
ADD TO GOODREADS
BUY FROM INDIEBOUND
BUY FROM BOOK DEPOSITORY
A lot of people, more than you'd imagine, think everything's fine. They're happy with things the way they are. They don't see the faults because they're too lazy to allow themselves to have their everyday routines disturbed. They think that as long as they do their best, everything will work out okay.
You have to remind them. You have to show people like that what their shortcomings are.
This book is absolutely hilarious, and a little more absurdist than whimsical. Our narrator, Björn, gets a new job at a strangely bureaucratic office. He seems well suited for it and very focused on his work. But that's because we're in his head and we can hear his explanation of things. The more we see him interact with his coworkers, the more we realize just how socially stunted he is. People will say things to him and he will sit silently, looking at them, then once they walk away he will assert how they don't seem to want to talk to him to himself. He has his own internal logic that he relies on for all of his decision making.
But things get complicated once he discovers the room. It's a room that nobody seems to use, so he takes advantage of it every once in a while to clear his head. It's nothing more than a small, closet sized office. Then he realizes that there is no room in the floor plan for this room to exist. When he enters the room, his coworkers see something completely different from what he sees, and they are frightened. But no way is Björn going to back down and lose access to this room.
This book is like The Office meets Office Space meets Being John Malkovich meets Brazil. But I only say that, because I can't think of words to describe how brilliant and funny it is. The humor and writing is spot on. Being inside Björn's strange and confident head is a delight.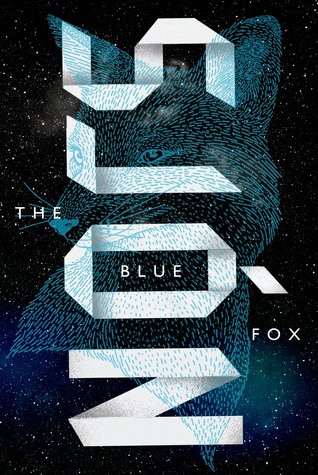 The Blue Fox
by Sjón
Publisher:
Farrar, Straus and Giroux. April 2013.
Genre:
Literary Fiction
Source:
Used Bookstore
Pages:
115
First Line:
Blue foxes are so curiously like stones that it is a matter for wonder.
ADD TO GOODREADS
BUY FROM INDIEBOUND
BUY FROM BOOK DEPOSITORY
The night was cold and of the longer variety.
The Blue Fox
is so interesting that I almost don't know how to talk about it. It starts in Iceland in the 1883 where a hunter is trying to pursue the elusive and mystical blue fox. From there, it jumps back to a few days earlier where we meet a naturalist who is struggling with the death of a young girl with Down's Syndrome who he cared for. He rescued her from a shipwreck years ago where she appeared to have been abused. In the end it loops back to the tale of the hunter. It's all linked beautifully, and I really don't want to spoil it for you.
Sjón's writing is concise and beautiful. The landscape and story are bleak. There's a little bit of humor in his writing, and there's also magical realism. This book is even more a fable than
Light Boxes
, and the emotional impact I experienced was real. You'll feel like you're in a dream as you read, because Sjón seems to have some incredible control over time and his writing is so haunting. Once you're done, you'll want to flip through it and read bits again, and it will continue to linger long after you've put it down.